Etsy is a marketplace while Storenvy calls itself a social marketplace. Both platforms offer great e-commerce features, have tons of buyers and sellers, and are generally easier to work with. In this Etsy vs Storenvy comparison, we'll find out which is better suited for new sellers.
Table of Contents
Overview
Etsy is a marketplace for crafters selling vintage or handmade products. Over 7.5 million sellers cater to more than 96 million buyers. It is quite big compared to Storenvy in selling crafted products. Even though Etsy is a big marketplace, it is suited to only small sellers/businesses.
Storenvy on the other hand is a social marketplace where sellers can create a custom storefront. Buys can like the store, and items, create lists and buy products. Storenvy is one of the most beginner-friendly platforms to build your storefront on, with more control over the design elements compared to some of its marketplace competitors.
Premium Plan Starting: $9.99/month
Free Plan: Yes


Premium Plan Starting: $10/month
Free Plan: Yes


Etsy vs Storenvy: Which is Best For You?
Etsy is an online marketplace for craft items. It started in 2005 and has since garnered millions of sellers and buyers alike. Setting up on Etsy is relatively straightforward and doesn't incur any cost initially.
If you are an independent seller or small business and if you meet Etsy's requirements, you can easily get started. You can subscribe to Etsy Plus for more customization options, which costs $10.00/month.
You won't get a standalone store like on Big Cartel or Storenvy, but you get access to millions of buyers. However, you can upgrade to Etsy Pattern if you still fancy a separate store; Etsy Pattern uses the Etsy engine.
Furthermore, suppose you're planning to expand anytime soon. Etsy won't meet your needs in that case, and platforms like Shopify, Wix, Squarespace, or WooCommerce will be better suited.
Storenvy is a social marketplace where shoppers can find products, like them, add products to their collections and even send direct messages to sellers. It is a self-managed platform like Shopify and a marketplace like Etsy.
But unlike Etsy, sellers can create a customized store and have complete control, enjoying a variety of features to help with promotion, including using a custom domain.
Storenvy offers a forever-free plan like Big Cartel, and premium prices are comparatively lower than some of its competitors. There are no charges on listing items on your store, unlike Etsy which charges you for each listing and then on sales.
Also Read: Big Cartel vs Etsy: Which Platform Is Best For Creative Sellers?
Etsy vs Storenvy: Pros and Cons
Etsy
| Pros | Cons |
| --- | --- |
| Very big audience base | Inventory option is limited |
| Affordable plans | High transaction fees |
| Easy to get started | Limited e-commerce features |
| Etsy Marketplace access | Extreme competition |
| Good seller support | No design flexibility |
Storenvy
| Pros | Cons |
| --- | --- |
| Access to a large audience base | Limited customization capabilities |
| Complete control over the store | No free themes except the one you get at beginning |
| Reasonably priced premium plans | High listing fees for the products |
| Forever free plan | Requires coding knowledge |
| Advanced features for promotions | Can only list up to 5000 |
Etsy vs Storenvy: Ease of use
Etsy isn't complicated. The process of starting a store is quick and straightforward. You sign up to create an account, give your store a name, add products, and set up payment. That's it.
The icing on the cake is Etsy will guide you throughout the process, ensuring you're doing it right. A progress bar with checkpoints lets you fill in different information.
If you have trouble finding a good name, but your suggested name is already taken, Etsy shows alternate names you can choose from. Once you're done with all checkpoints, you're all set to sell.
Another reason why it is helpful for beginners is that you don't have to create a complete website to start a store.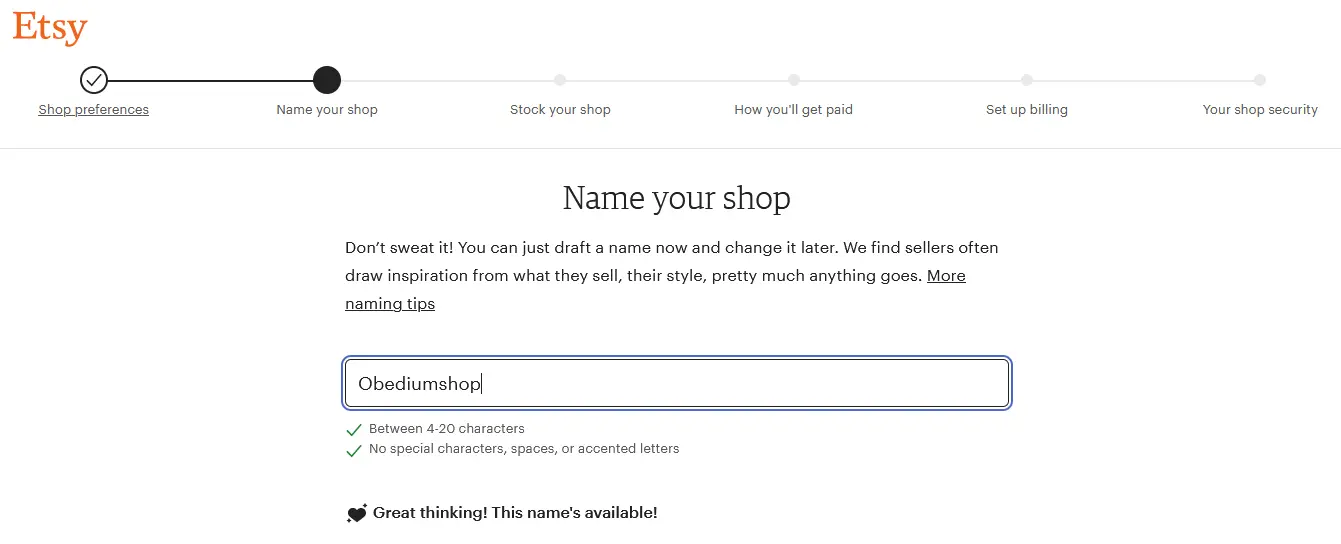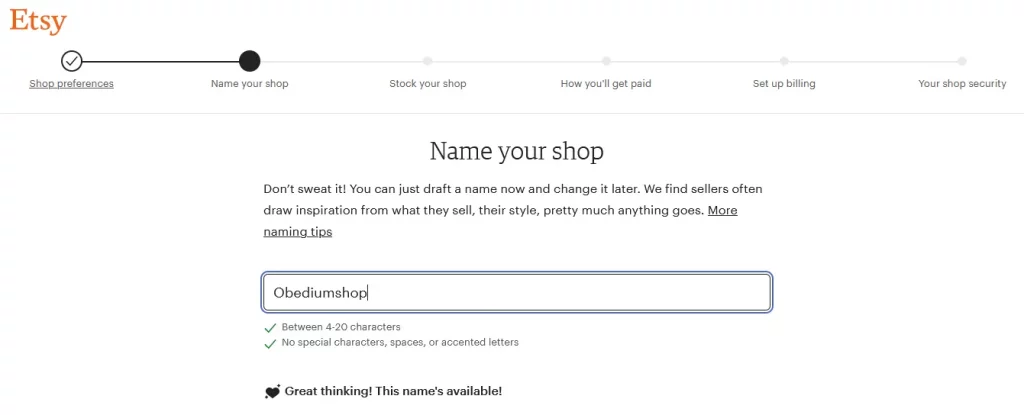 Getting started on Storenvy is as simple as creating an account and choosing a plan. We can confidently say it is the easiest solution we have used to get started. For a simple yet attractive storefront, sellers with little technical knowledge will find it helpful.
This browser-based solution has a Merchant Admin Panel, where sellers can access all the features like changing themes, adding codes, listing and managing products and orders, analytics, shipping rates, and much more. You won't ever get lost in finding a feature.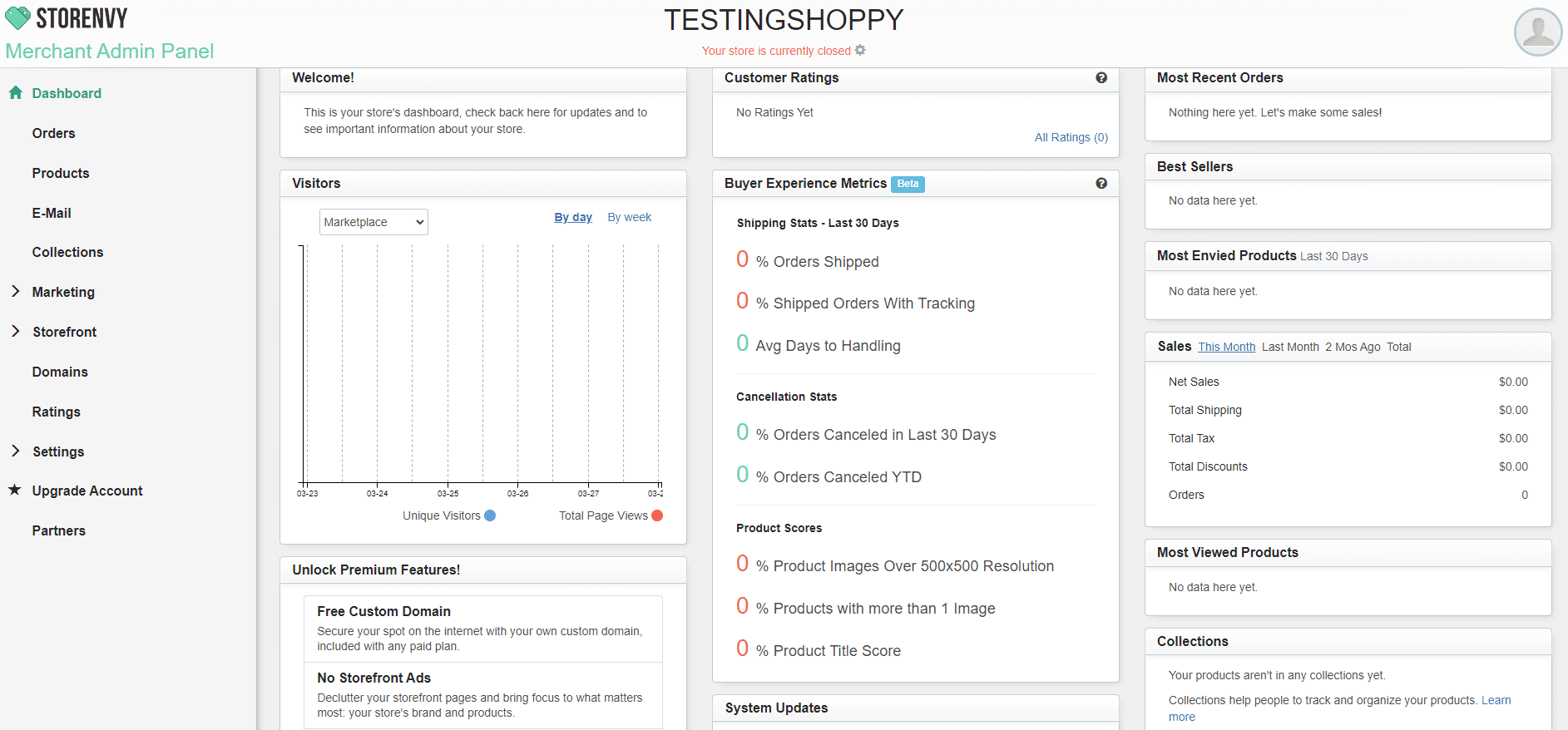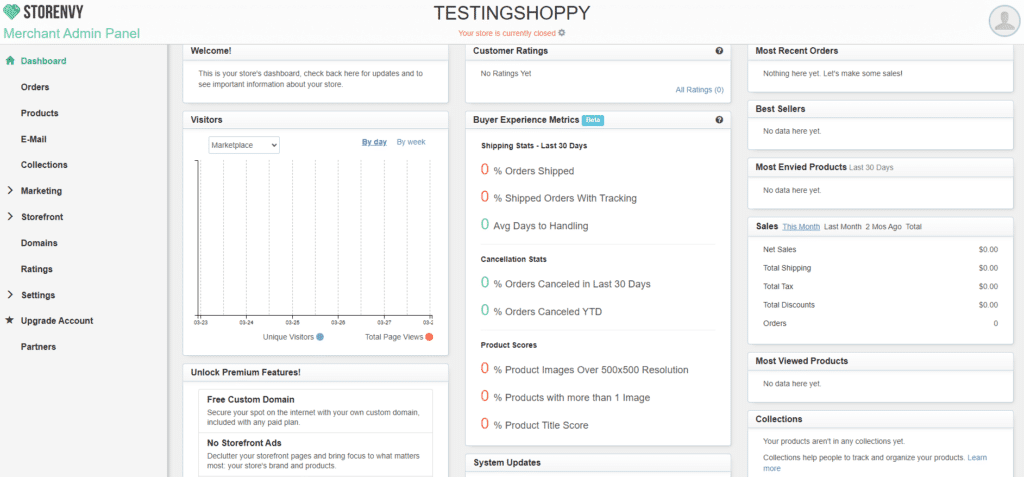 Etsy vs Storenvy: Website Design and Flexibility
Etsy doesn't offer design customization as standard, which is both a pro and con. It doesn't sound concerning at first because you don't have to meddle in the tiresome designing process of the website. On the other hand, it is frustrating not to stand out from the rest.
The only customization options that come as default are the logo, store name, products, and descriptions. Etsy offers a clean and engaging design with an excellent user experience.
However, if you can't go on without customization, you can subscribe to Etsy Pattern, which costs $15/month. It lets you use a custom domain, edit the Homepage and about page, and create gallery and contact pages.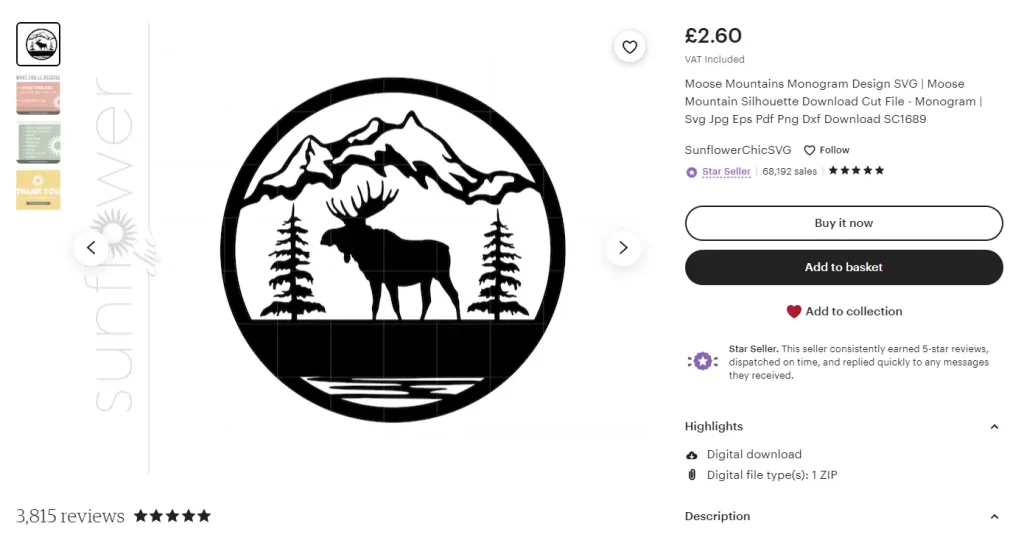 Storenvy comes with a store builder, including access to HTML and CSS. People with hands-on experience in coding can make a lot more changes. Other users with no technical know-how will have to stick to the basic customization, including header, buttons, fonts, banners, background, and more.
There's a theme library with a decent collection of pre-built templates. We couldn't find any free themes, though. The cost usually ranges between $15-30. Even with the paid themes, the design capabilities are minimal, and nothing that would blow your mind. But whatever features are available, they are very easy to access and use. Certainly easier than Big Cartel or Etsy. You can also use a custom domain with your store.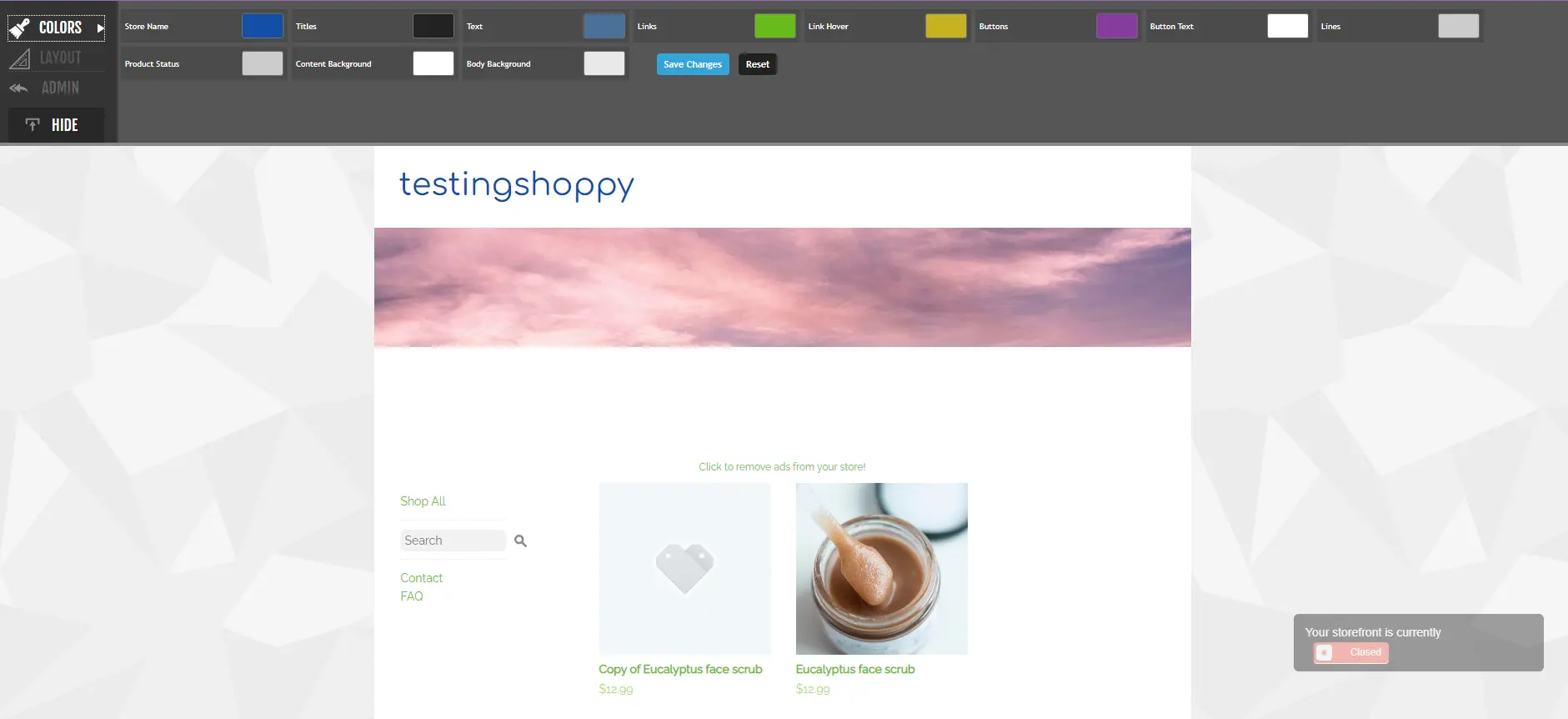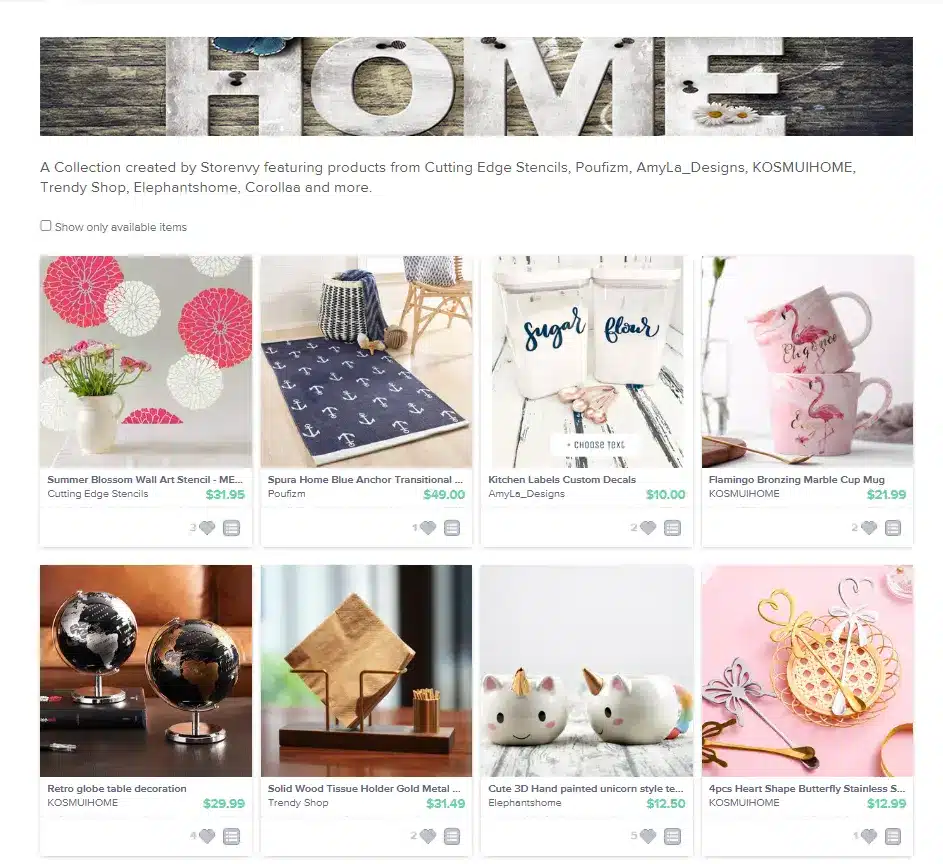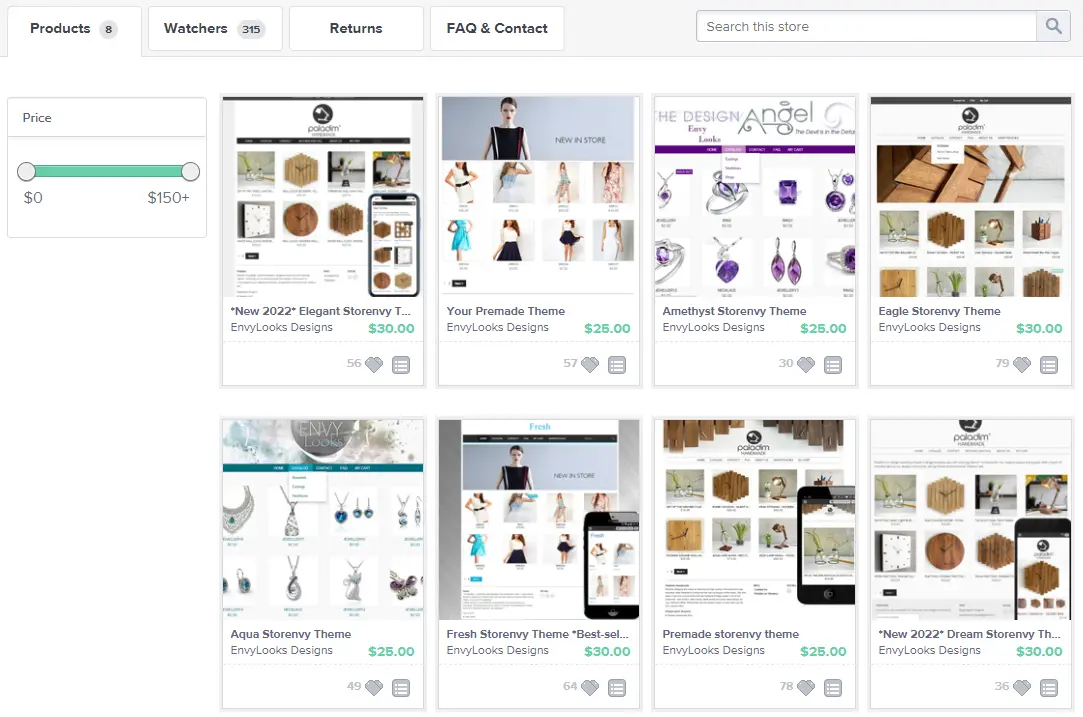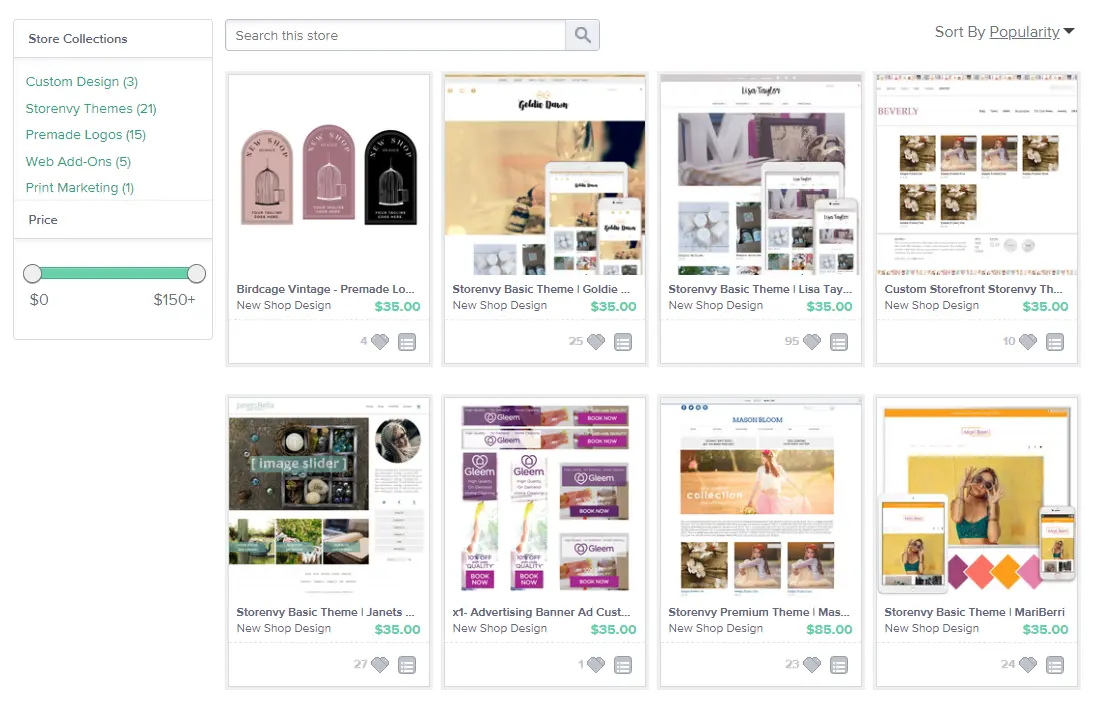 Etsy vs Storenvy: E-commerce Features
Etsy isn't a full-fledged e-commerce platform, so your selling options are limited. For example, you can only sell vintage, handmade products, crafted items, and other similar stuff. There's no integrated inventory management; you'll have to do it yourself.
If your store plans to sell other products or services, you're better off with Shopify or Big Commerce-like platforms. But within Etsy, if you want to level up your store, you can subscribe to Etsy Plus to access more sales tools. For example, you can use your domain name, add a custom banner, offer discounts, send email notifications, and more.


Overall Etsy's e-commerce features are simple and effective in getting the job done for small stores.
On Etsy, you'll find good e-commerce features that help manage the store efficiently. There's also a Sell on Etsy app to manage the store on the go. You can use your Etsy account to buy postage discounts to save on shipping charges.
For marketing and promotions, Etsy has inbuilt tools that can aid you in promoting your business on search engines and social media. You can easily integrate with social media to share products, offer discounted coupons, and even use Google Shopping for broader reach.
Storenvy makes store management easy. You can access the inventory from the Merchant Admin Panel, list your products, and change prices. It has a built-in shipping and tax rate calculator.
For store performance and business status, you can access Storenvy analytics and business performance to see how your store is doing. Email marketing and dedicated market space you can join using your store give you added benefits. You can display your blog feed on Storenvy. However, the process requires adding a few lines of code, which you can check here.
The only disappointing factor for us was the limited number of listings. You can only sell up to 5000 products, which is undoubtedly more than Big Cartel, and yet not enough to compete with Etsy.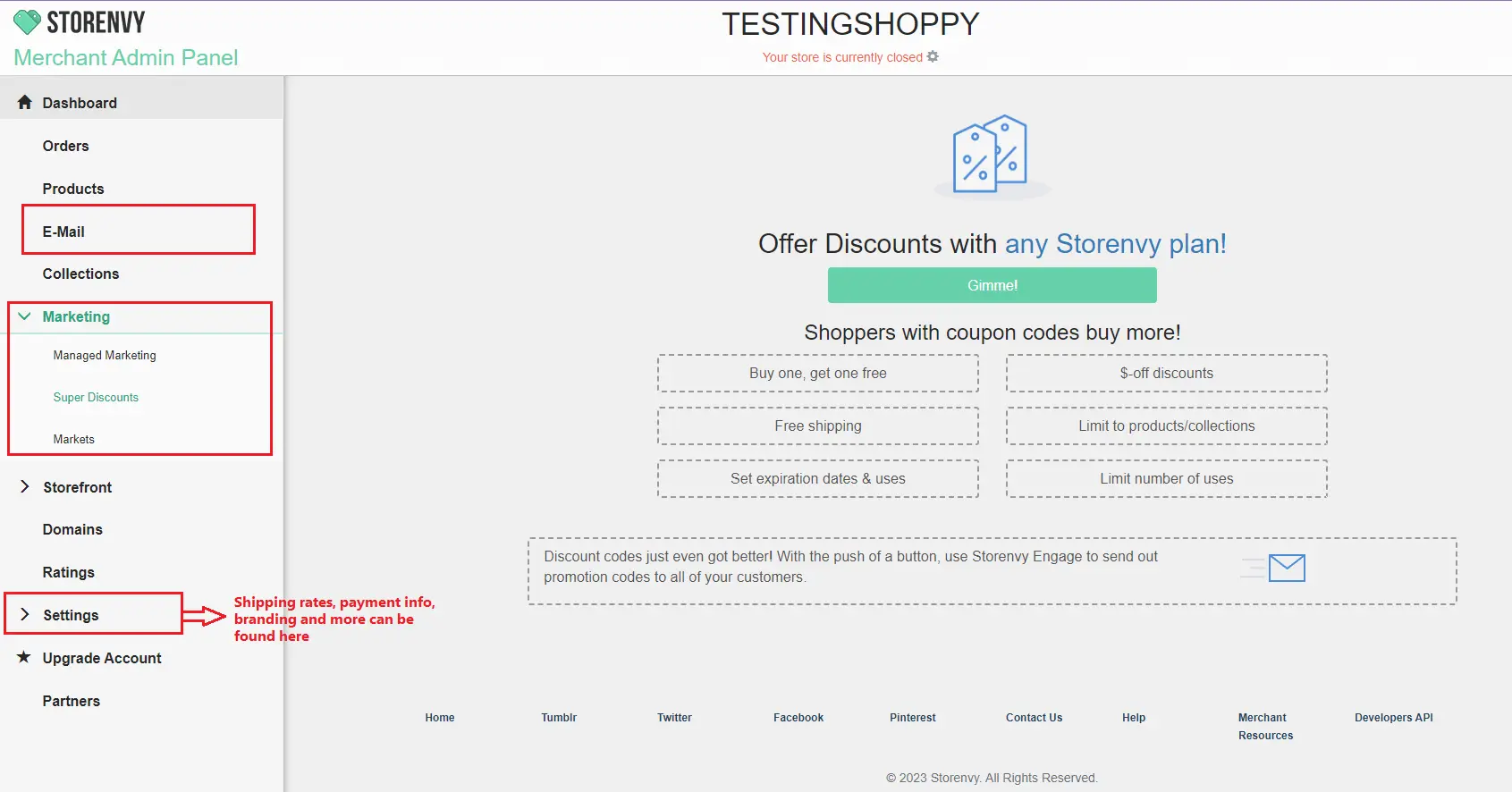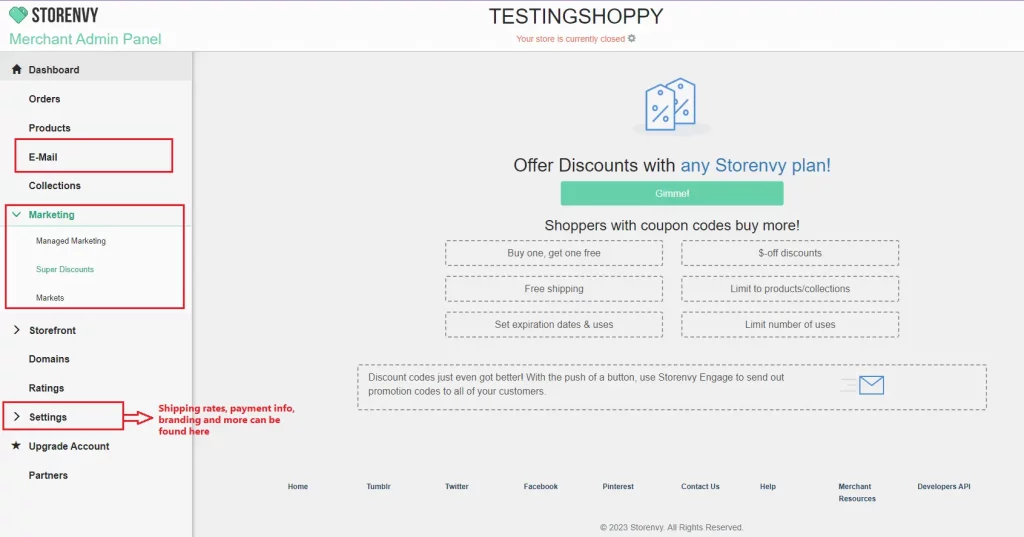 Etsy vs Storenvy: Payment Options
Knowing the payment options and charges is important before signing up for a platform. It can save you from unknown charges that might hold you back more than anticipated. Etsy doesn't have any hidden monthly charges. It costs $0.20 for every product you list and publish. This cost remains active until 4 months or until you sell your products.
The listing charge isn't the only charge. When you make a sale, you pay a 6.5% transaction fee along with 3% and a $0.25 processing fee. The providers, like your credit card company or bank, charge the payment processing fee. You'll find payment processing with almost every e-commerce platform. However, Etsy's rates are slightly higher, which is a drawback.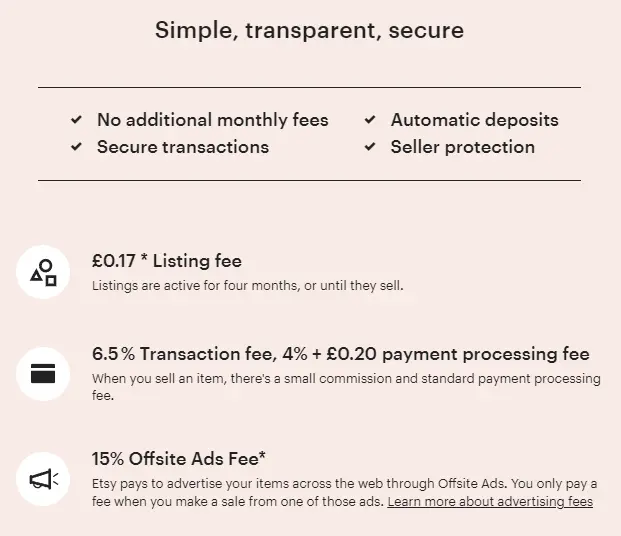 Storenvy lets sellers accept payments using Stripe, AfterPay, and PayPal. There are no charges for listing items in the store. You only pay 15% of the total sales value when you make a sale.
There's also an option of Managed marketing on Storenvy, which lets you advertise your store on external mediums. You will pay 25% charges for sales resulting from managed marketing.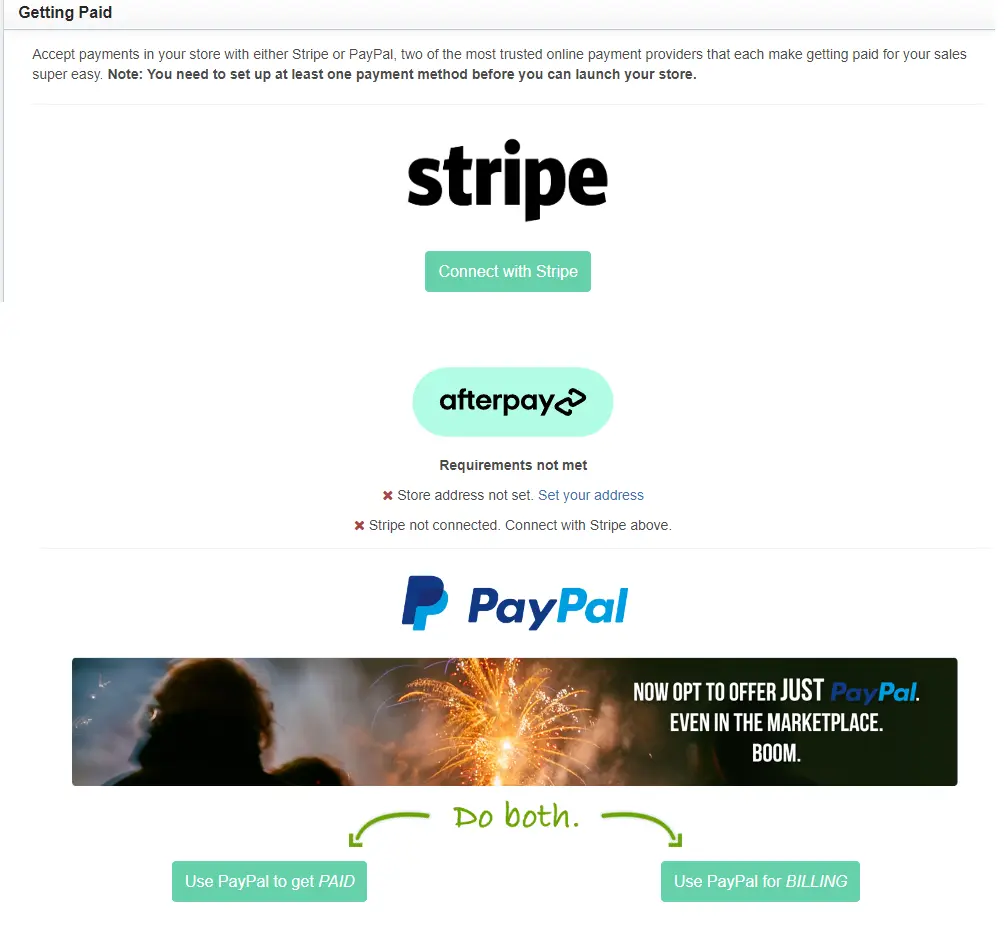 Etsy vs Storenvy: Marketing Tools and Features
In some way, Etsy gives an advantage right from the start. When you publish your products with good titles and descriptions, Etsy puts your store in front of almost 100 million buyers. That's exposure from day one. You don't have to SEO your products for customers to find them. Shoppers can search in the Etsy marketplace to find the products and buy them.
That's where the problem begins. Since the search results on the Etsy marketplace won't just show your products, but from other sellers, too, there is no guarantee they'll buy from you. It's not all gloom and doom, though. Etsy offers two advertisement options: Etsy Ads and Offsite ads.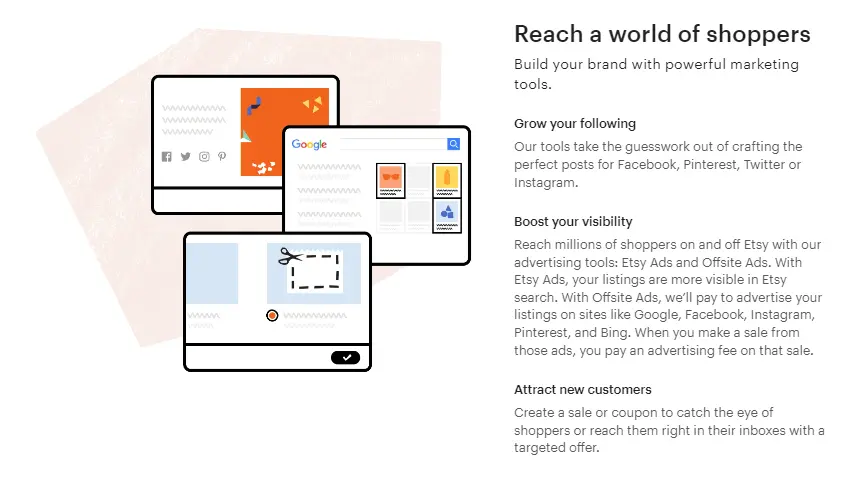 Etsy ads let you run ads for your products on the marketplace, boosting their visibility in the Etsy search. In Offsite ads, Etsy will advertise your products or listings on Social media platforms, including Facebook, Instagram, Twitter, Pinterest, and Google. You'll pay an advertiser fee when those ads result in a product sale.
For SEO, Storenvy automatically optimizes the meta title, descriptions, and tags and also opts for a simpler URL structure. But there are some things that you can do to boost your SEO efforts, like using keywords in the product title and descriptions and using the domain name as your store or vice versa.
You can also leverage features like email marketing to create a customer base, send emails for abandoned carts, new product arrivals, successful checkout, and more. If you want to use a third-party service provider, you can do that via integration. Storenvy has a dedicated article for SEO best practices that might be helpful to you.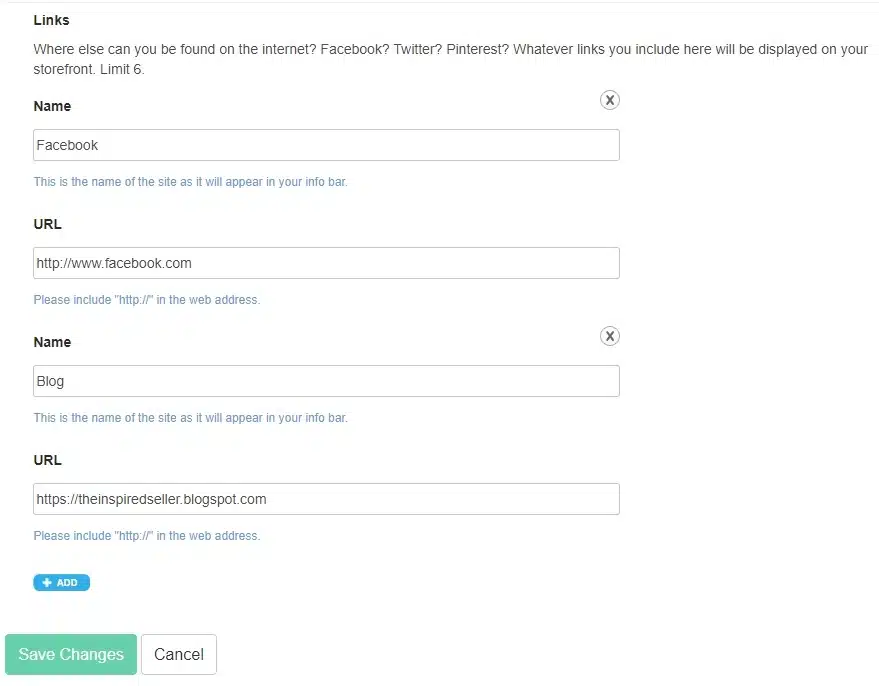 Etsy vs Storenvy: Pricing and Value
Etsy doesn't charge a dime to get started. One can say it is free, and it is to some extent. You first start seeing charges when you list and publish a product and make a sale.
There's a listing fee for every product you publish. For every sale, there's a transaction and a payment processing fee. The transaction cost isn't significant if you're running a small store selling low volumes. However, the costs add up when you sell in high volume.
Storenvy is a good option if you're looking for a price-value e-commerce platform. The premium plans are cheaper than some competitors, and a free plan adds a cherry on top. Payment is handled via Stripe, AfterPay, and PayPal in all the plans.
The three premium pan starts from $7.99/month and offers features like 25 super discounts, no storefront ad, and listing up to 100 products. The 2nd plan costs $17.99/month and offers all the Artisan plan features, 500 products, 100 super discounts, and automated engage emails. The top-tier plan gives you all the Artisan and growth plan features with listing up to 5000 products, unlimited super discounts and custom engage emails. This plan costs $39.99/month.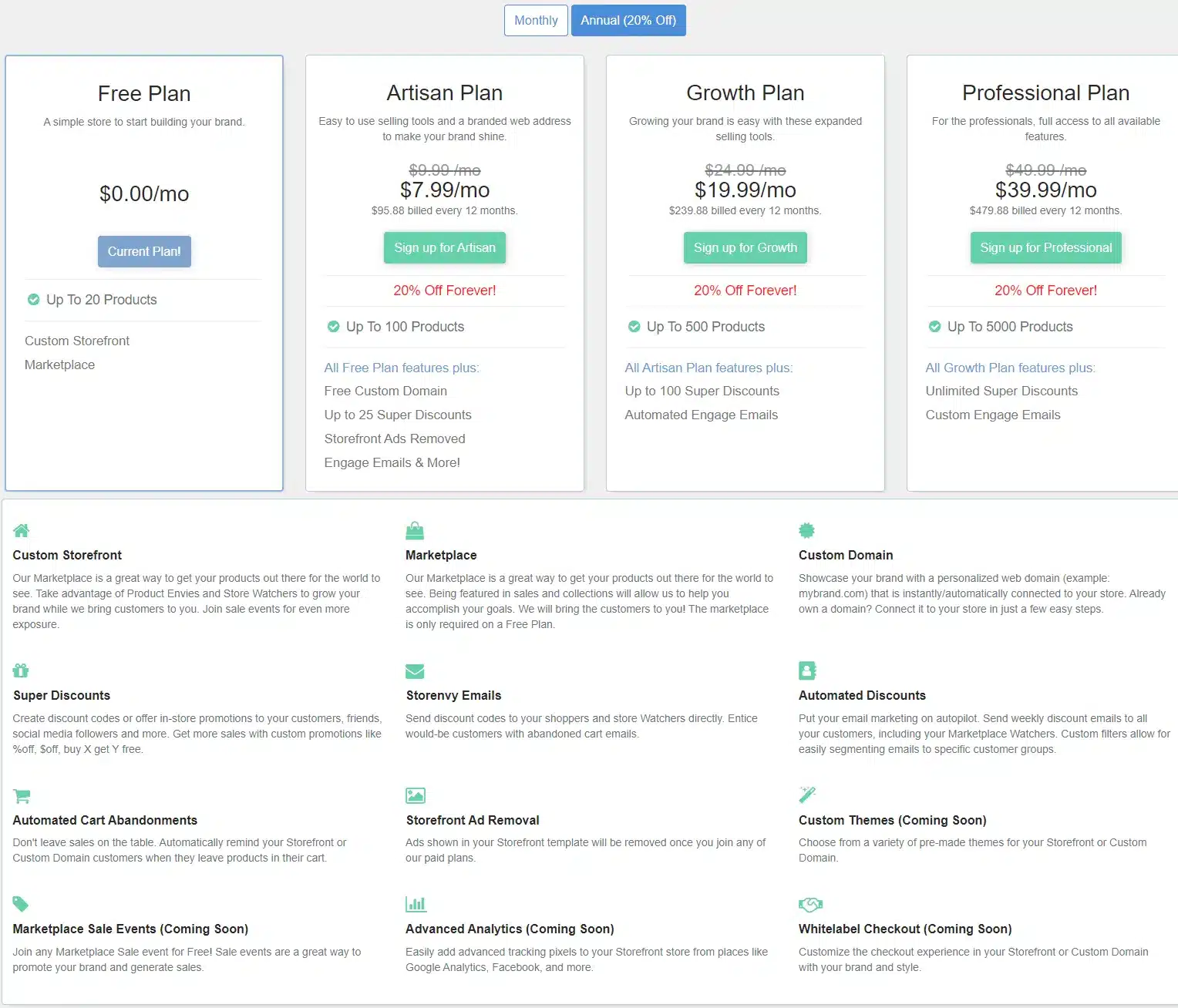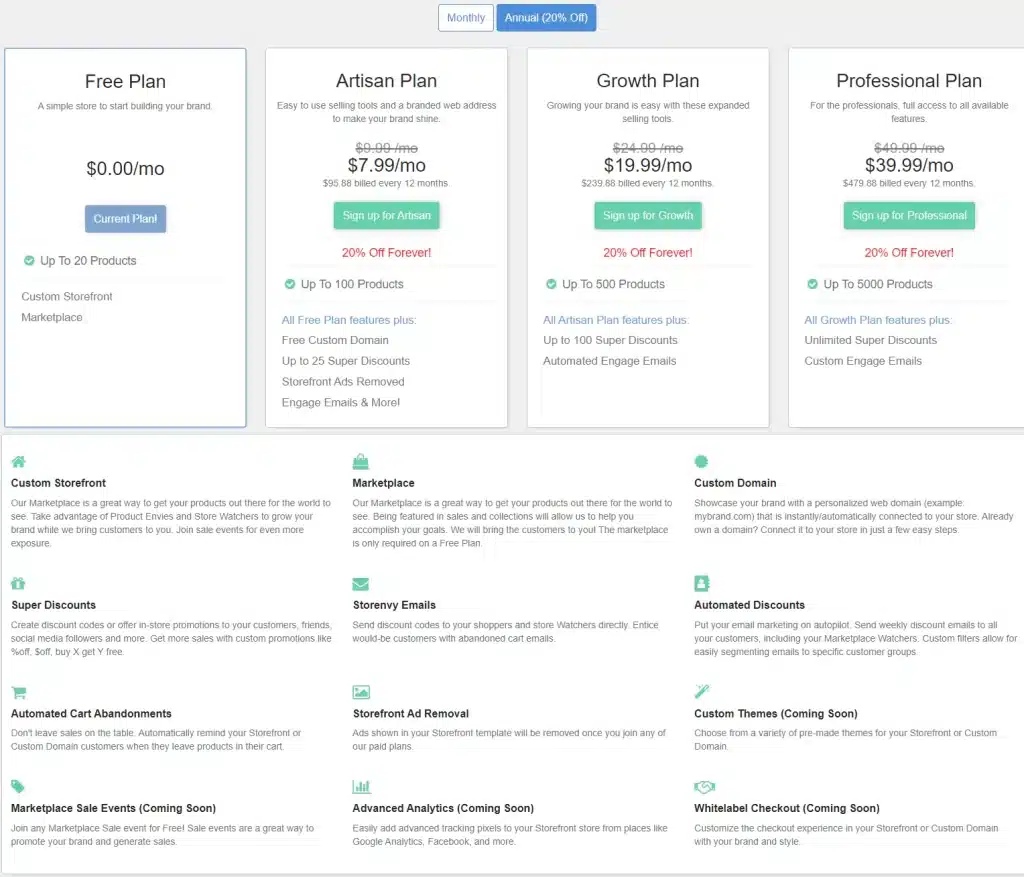 Etsy vs Storenvy: Customer Support
Etsy offers some good options for a customer looking for support. It has a help center where you can look for answers. You can go to the Etsy forum and join a community to participate in a discussion, ask questions for help, and learn more.
If your problems aren't solved, you email Etsy stating your problems or even request a callback.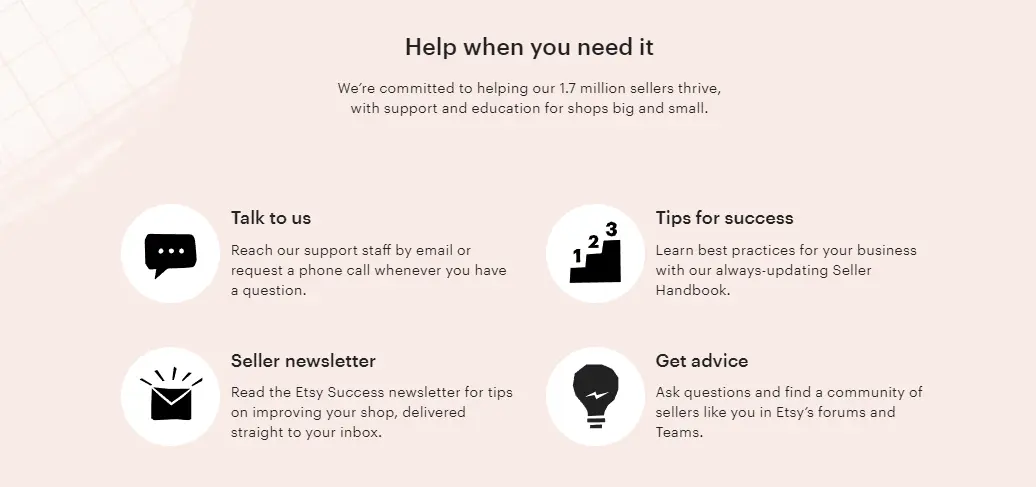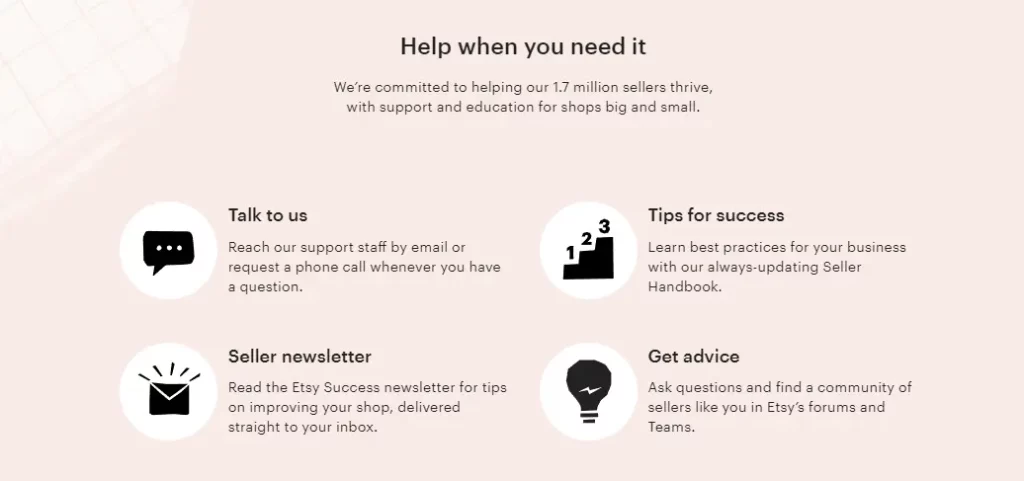 Storenvy's customer support won't blow your mind. They have a dedicated help center with many helpful articles on almost every topic. But if you can't find what you're looking for, you can contact customer support via email. It is available Monday to Friday from 9 am to 5 pm (pacific time).
There's also a contact form, but it works like an email, and you'll have to wait at least 24 business hours before you expect any response from them. The additional contact form option makes Storenvy better than Big Cartel in Customer support.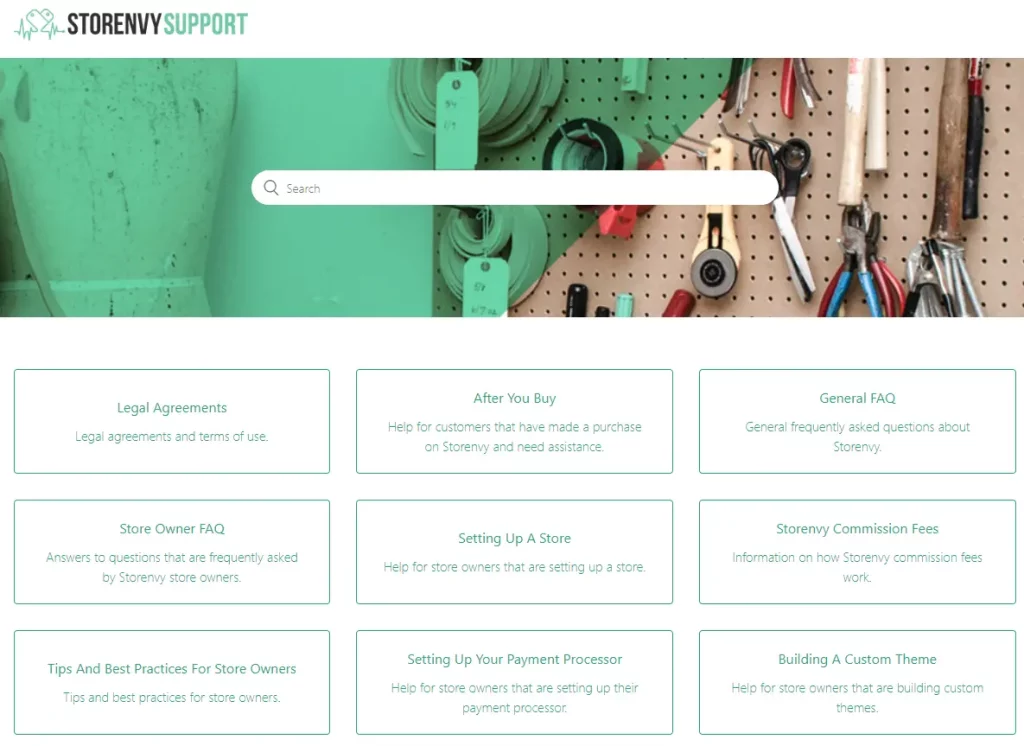 Etsy vs Storenvy: Conclusion
Etsy gives you exposure from day one, while Storenvy offers more control over design. Starting a store on either platform comes at a relatively lower cost than some of the cheaper e-commerce building platforms.
Etsy has great built-in tools for marketing your products, with options to run ads on Google and Social media. Storenvy does automatic SEO. There are also inbuilt options for analytics and email.
Storenvy has better features and price to value, while Etsy has a larger audience base. However, in terms of cost-effectiveness and being beginner-friendly, Storenvy emerges victorious in our Etsy vs Storenvy comparison.