Big Cartel and Storenvy are two dedicated e-commerce platforms serving different genres of sellers. Both platforms offer a free plan and are beginner friendly. In this Big Cartel vs Storenvy comparison, we'll find out which is better for new sellers.
Table of Contents
Overview
Big Cartel is a platform for creative artists selling vintage or handmade products. It is one of the affordable options for those sellers with a low budget. Big Cartel is beginner's friendly and offers decent customization options. Even marketing is easy on this platform.
Premium Plan Starting: $9.99/month
Free Plan: Yes


Premium Plan Starting: $9.99/month
Free Plan: Yes


Big Cartel vs Storenvy: Which is best for you?
Big Cartel is a self-hosted e-commerce platform for side hustlers or hobbyists selling handmade crafts like jewelry, woodwork, painting, ceramic cutlery, and more. Although the store on Big Cartel looks plain and simple, they're still navigational and offer good features.
There is a suite of e-commerce tools to help the store function, like payment options, social media integration, marketing, and promotions. Big Cartel makes the whole deal sweeter with a forever-free plan and premium plan starting at just $9.99/month. If you're planning to sell less than 500 products, Big Cartel is ideal for you. For anything bigger than 500 items, you'll have to look for another alternative.
Storenvy is a social marketplace where shoppers can find products, like them, add products to their collections and even send direct messages to sellers. It is a self-managed platform like Shopify and a marketplace like Etsy.
But unlike Etsy, sellers can create a customized store and have complete control, enjoying a variety of features to help with promotion, including using a custom domain.
Storenvy offers a forever-free plan like Big Cartel, and premium prices are comparatively lower than some of its competitors.
Also Read: Big Cartel vs Etsy: Which Platform Is Best For Creative Sellers?
Big Cartel vs Storenvy: Pros and Cons
Big Cartel
| Pros | Cons |
| --- | --- |
| Intuitive Store Editor | Steep learning curve |
| Simple-looking artistic themes | Limited customization in themes |
| Easy to setup | Adding elements takes getting used to |
| Forever free plan | Requires basic coding know-how |
| Useful E-commerce tools | Can list only 500 products in the top plan |
Storenvy
| Pros | Cons |
| --- | --- |
| Access to a large audience base | Limited customization capabilities |
| Complete control over the store | No free themes except the one you get at beginning |
| Reasonably priced premium plans | High listing fees for the products |
| Forever free plan | Requires coding knowledge |
| Advanced features for promotions | Can only list up to 5000 |
Big Cartel vs Storenvy: Ease of Use
Big Cartel is initially very beginner-friendly. There's no intricate process to get on-board. When you select a plan, you're taken to the Big Cartel dashboard, where you can access different options, including website design, products, payment setup, and more.
Beginners wanting to set up an online store would find Big Cartel really helpful as it is not intimidating. The platform is fairly intuitive, with some learning curve. There aren't too many features to overwhelm. It is simple: sign up, add products, put your logo and products title and description, set up payment methods, and you're good to go. Selling online couldn't get any simpler.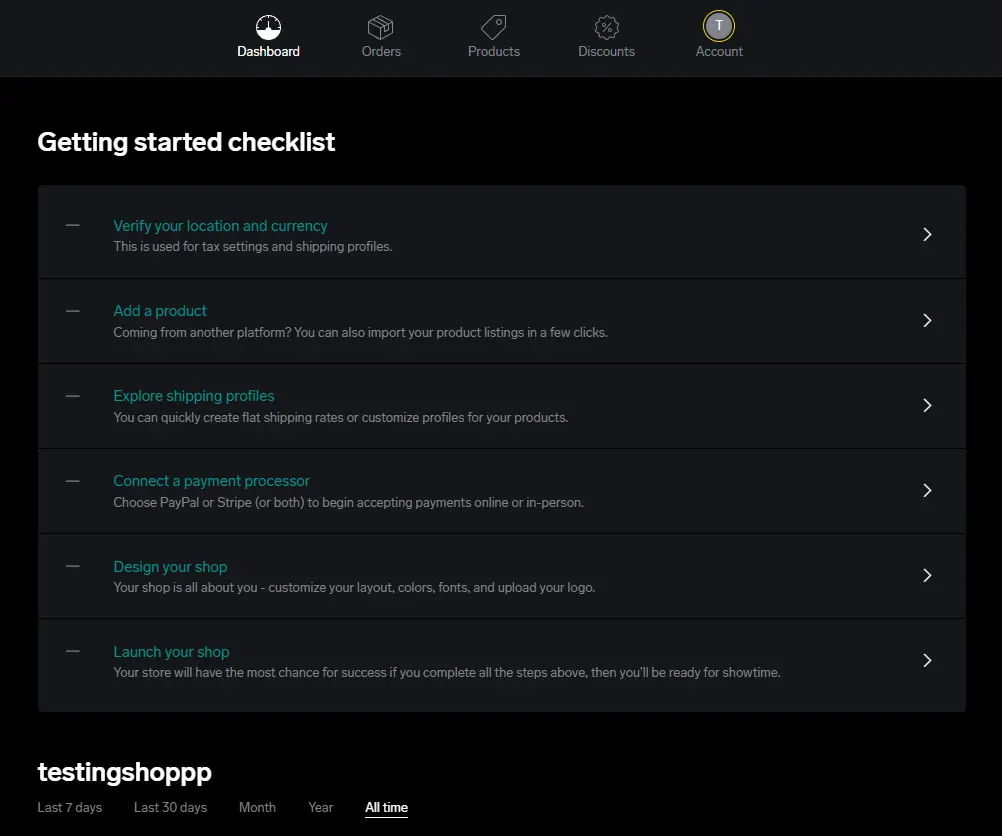 Getting started on Storenvy is as simple as creating an account and choosing a plan. We can confidently say it is the easiest solution we have used to get started. For a simple yet attractive storefront, sellers with little technical knowledge will find it helpful.
This browser-based solution has a Merchant Admin Panel, where sellers can access all the features like changing themes, adding codes, listing and managing products and orders, analytics, shipping rates, and much more. You won't ever get lost in finding a feature.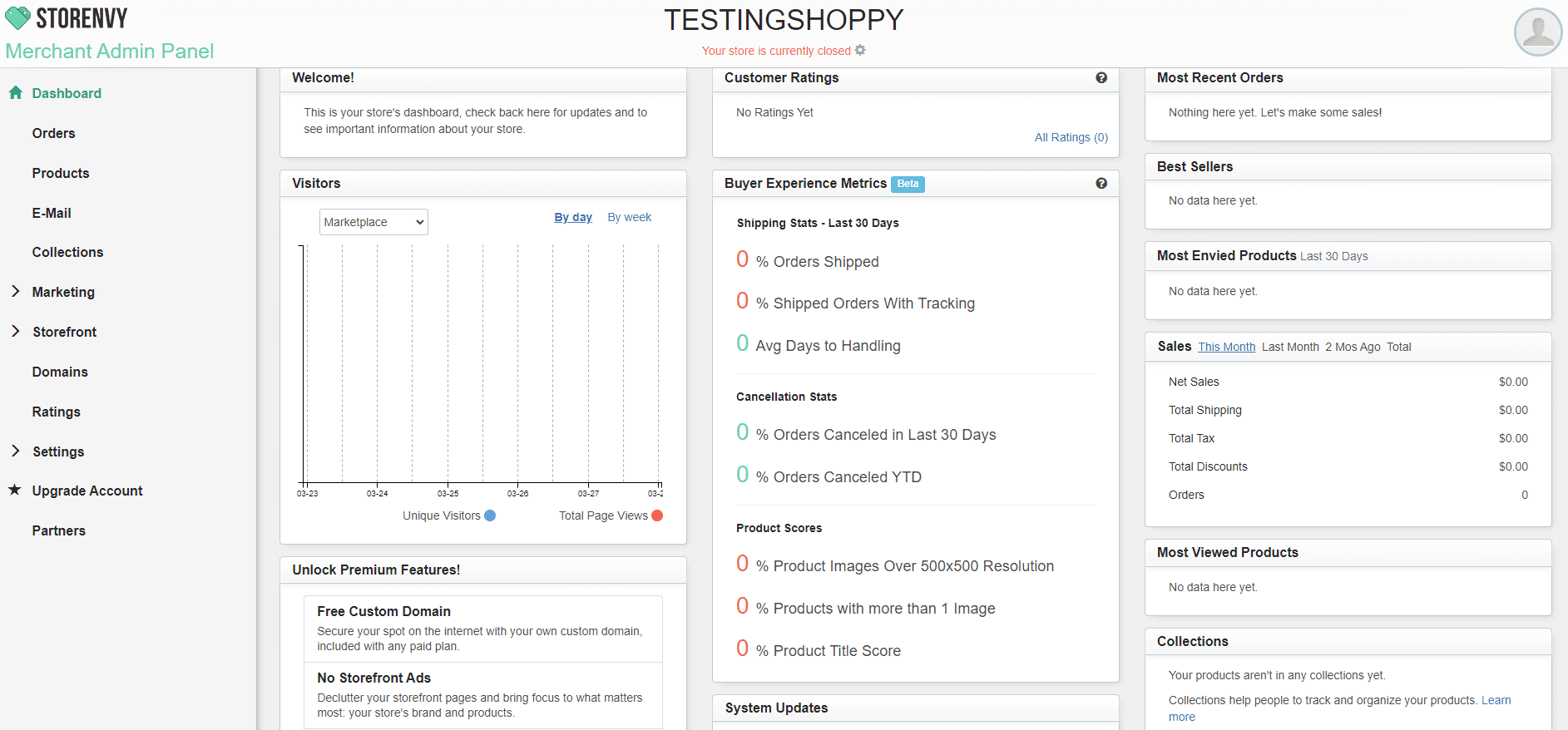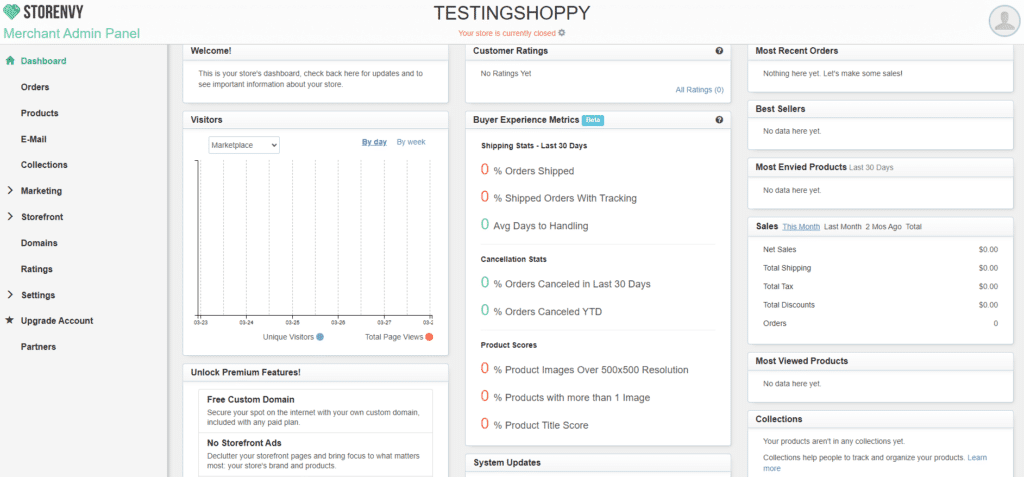 Big Cartel vs Storenvy: Website Design and Flexibility
Big Cartel is a contradiction in itself. On the one hand, it has a very easy setup. On the other hand, designing the website gets challenging. There are 19 themes to choose from, and each theme/template offers a different level of customization.
Design flexibility is poor, and you can only do so much with the editor. To get further customizations, you need to have some knowledge of CSS. It is a downer for people without any technical knowledge. What further upsets is the themes do not even offer basic visual features like zoom on product images. Conversion also depends on visual stimuli, as shoppers like to see the products in detail.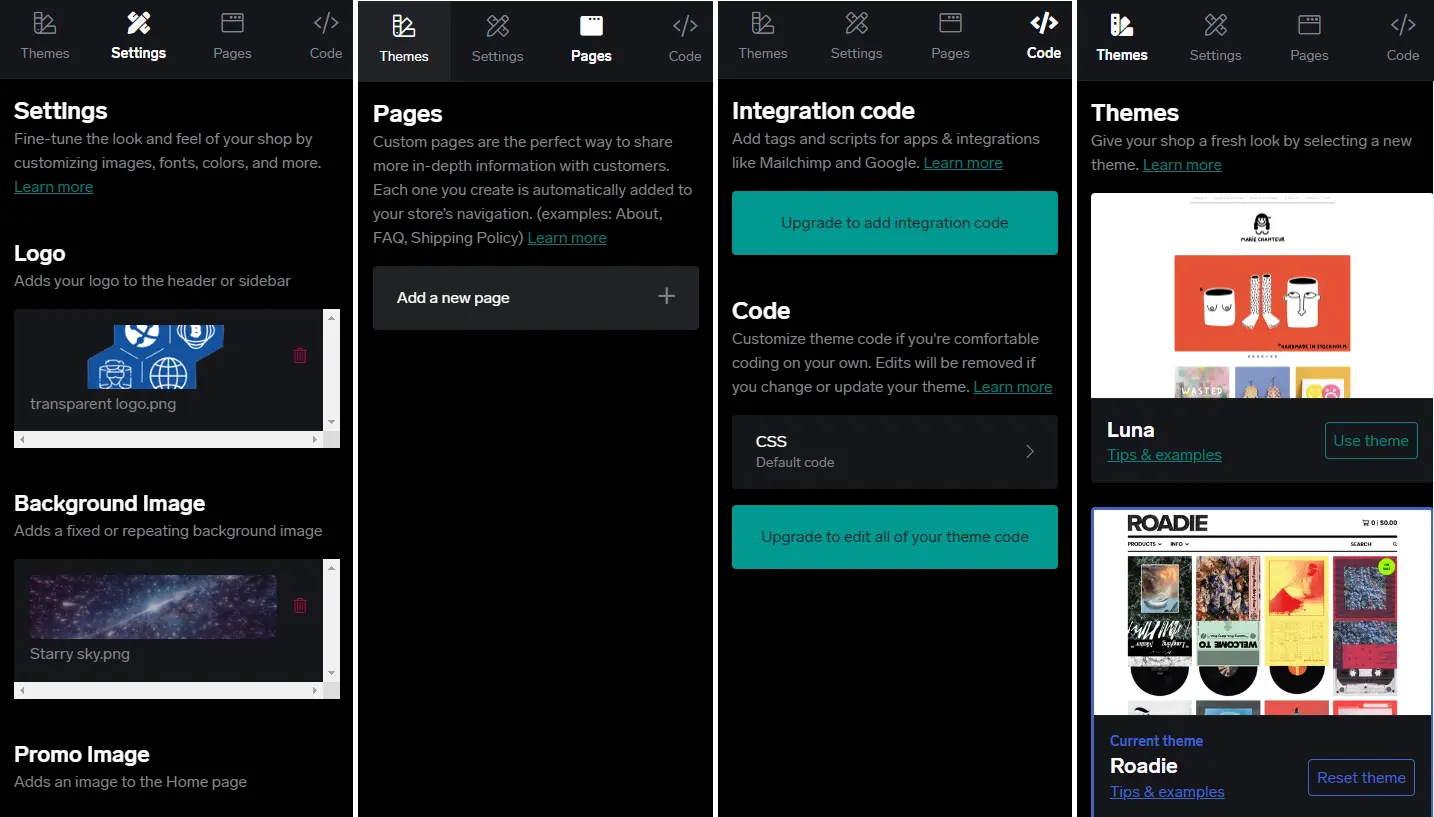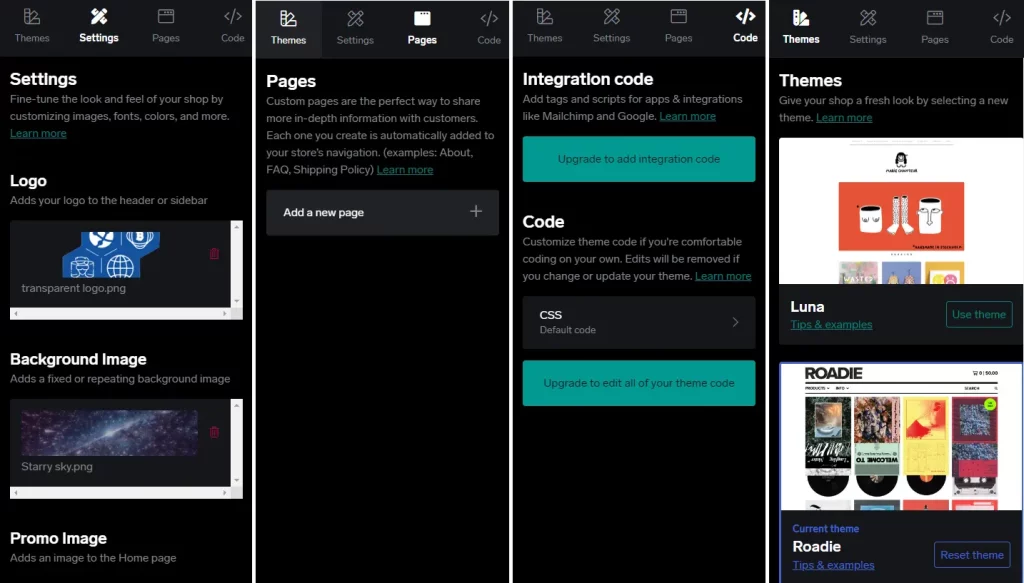 Storenvy comes with a store builder, including access to HTML and CSS. People with hands-on experience in coding can make a lot more changes. Other users with no technical know-how will have to stick to the basic customization, including header, buttons, fonts, banners, background, and more.
There's a theme library with a decent collection of pre-built templates. We couldn't find any free themes, though. The cost usually ranges between $15-30. Even with the paid themes, the design capabilities are minimal, and nothing that would blow your mind. But whatever features are available, they are very easy to access and use. Certainly easier than Big Cartel or Etsy. You can also use a custom domain with your store.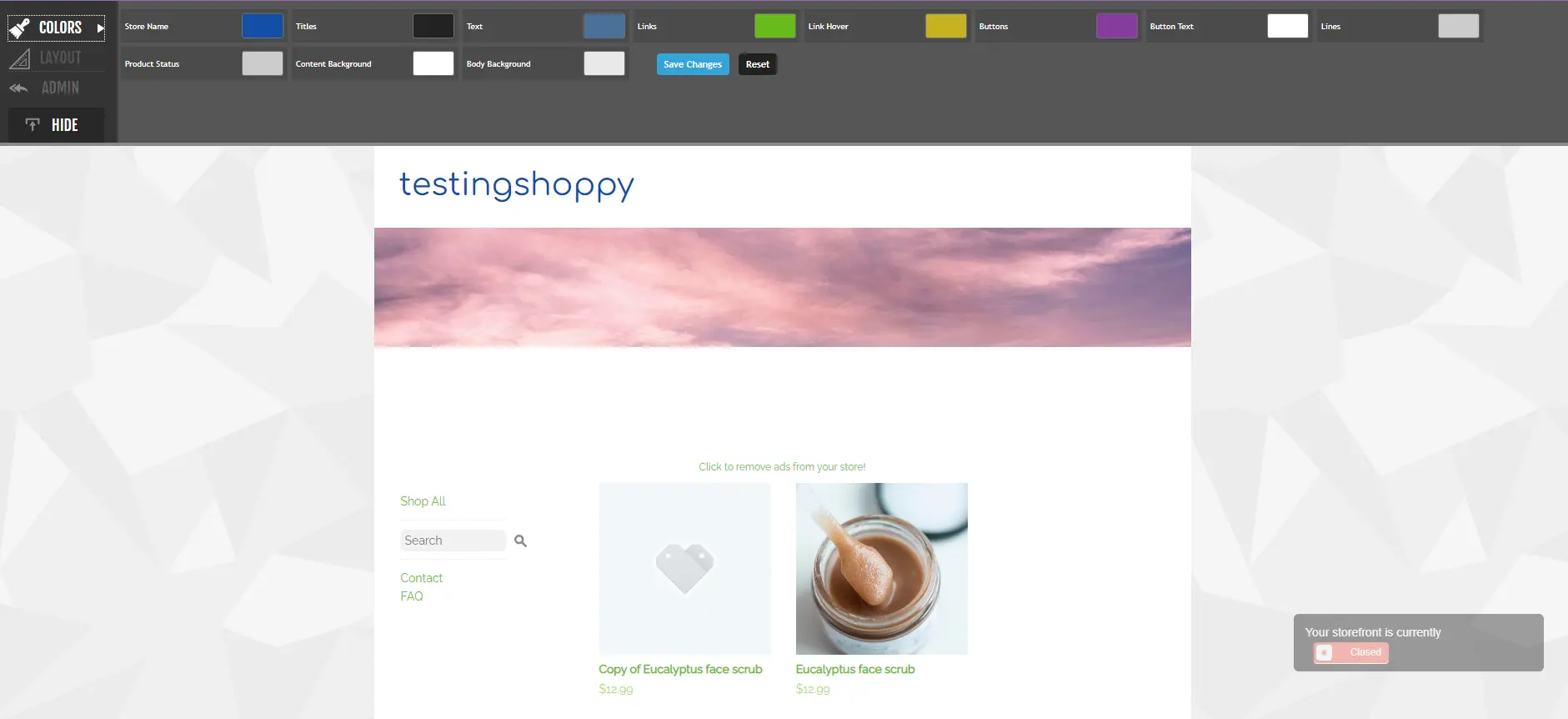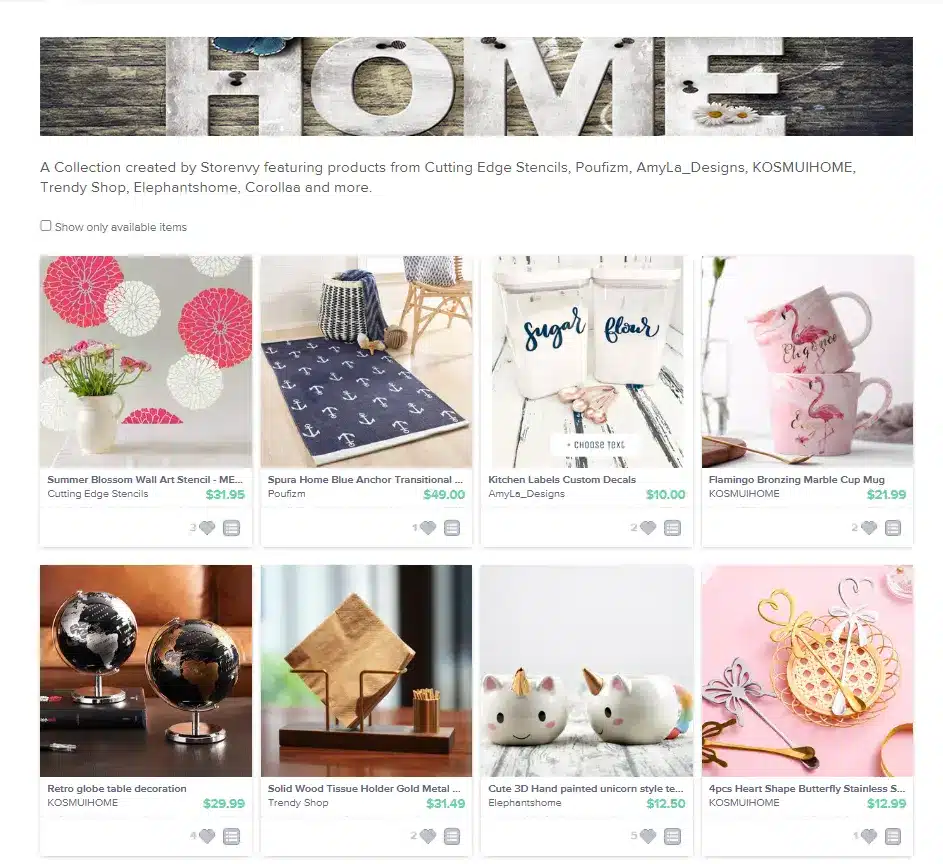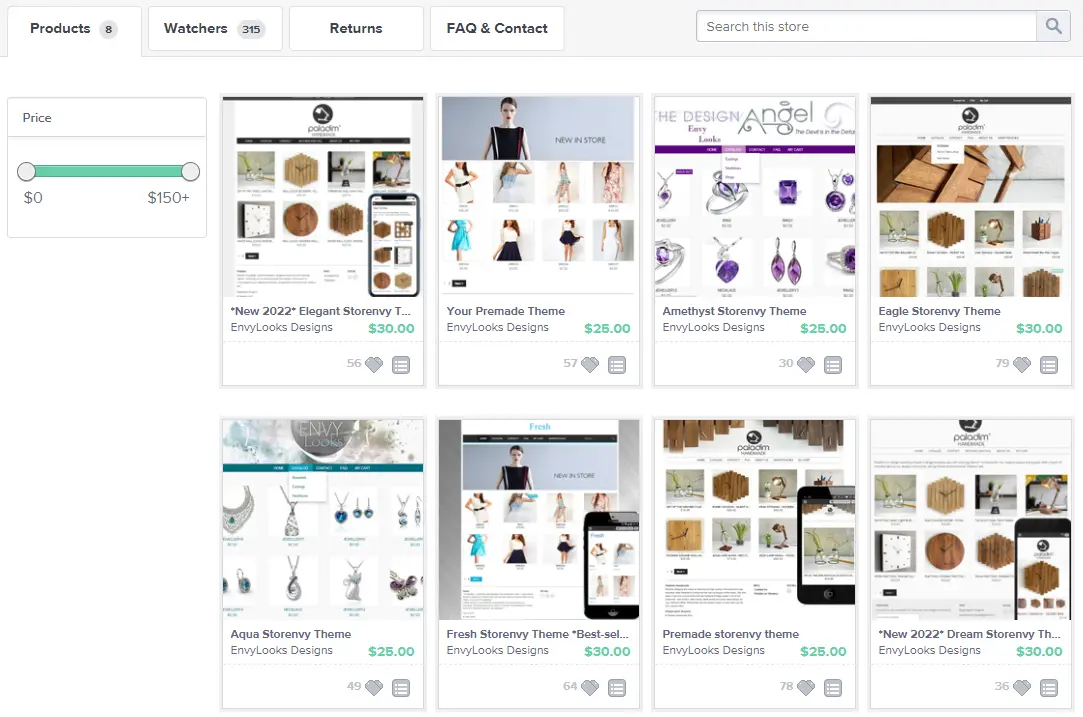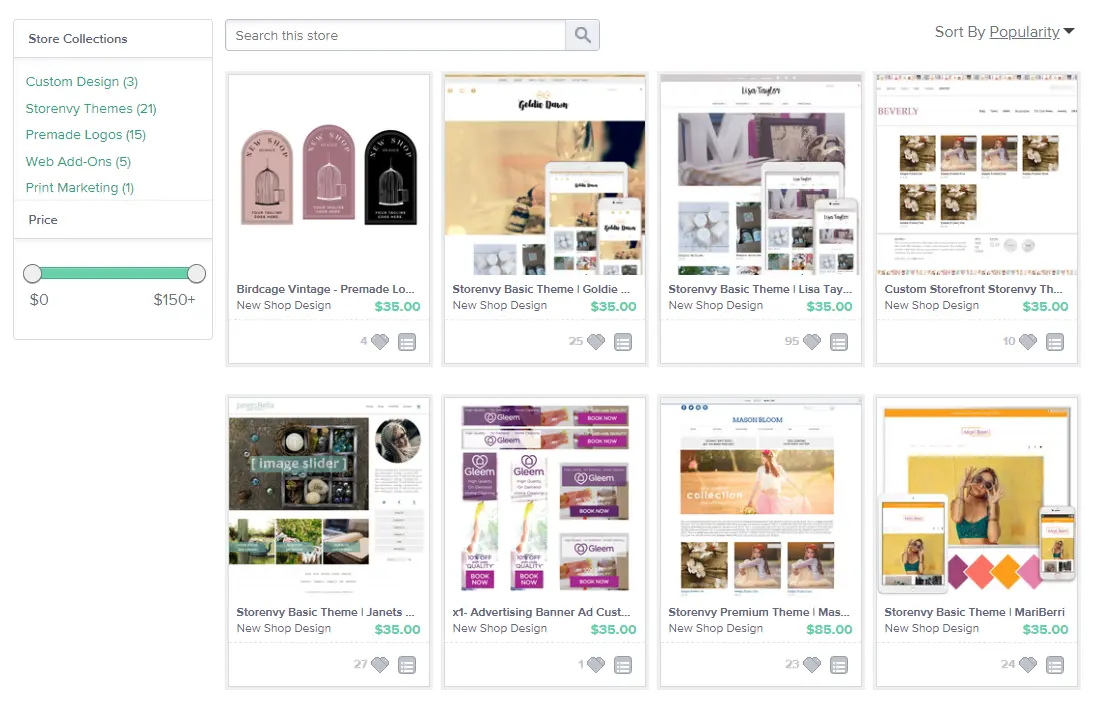 Big Cartel vs Storenvy: E-commerce Features
Big Cartel offers decent e-commerce tools, and yet not enough. It mostly relies on 3rd party app integration to access tools like analytics, email marketing, blogs, and more. You'll have to buy a paid plan to use Google Analytics on the platform. Big Cartel is also limited in what you can sell. Apparently, you can only sell physical items and not services of any kind.
Basic features like product and inventory management, shipping, and payment options are available and easily manageable. However, you'll have to buy a premium plan for bulk editing. For sellers with a bigger catalog, say more than 500, Big Cartel isn't the right platform because it only lets you sell 500 items on their most premium plan.
You will get automatic taxation in the US and Puerto region and automatic email notifications for sellers and customers.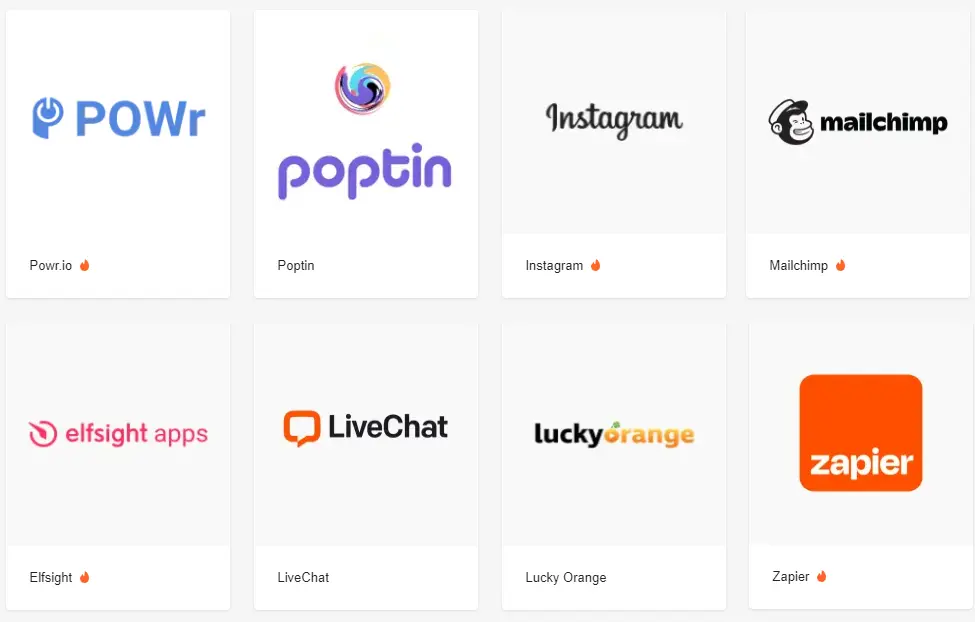 Storenvy makes store management easy. You can access the inventory from the Merchant Admin Panel, list your products, and change prices. It has a built-in shipping and tax rate calculator.
For store performance and business status, you can access Storenvy analytics and business performance to see how your store is doing. Email marketing and dedicated market space you can join using your store give you added benefits. You can display your blog feed on Storenvy. However, the process requires adding a few lines of code, which you can check here.
The only disappointing factor for us was the limited number of listings. You can only sell up to 5000 products, which is undoubtedly more than Big Cartel, and yet not enough if you want to sell more.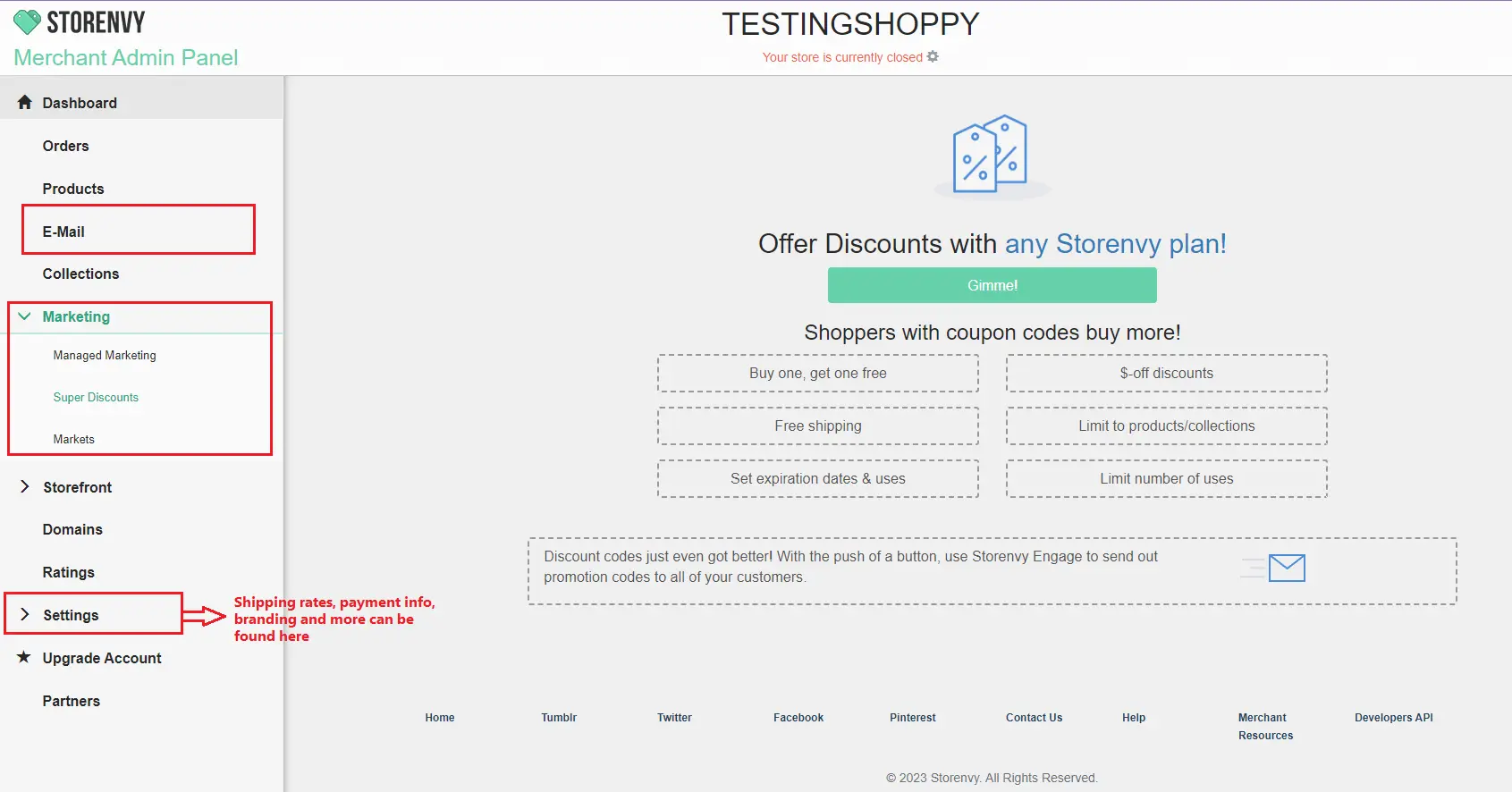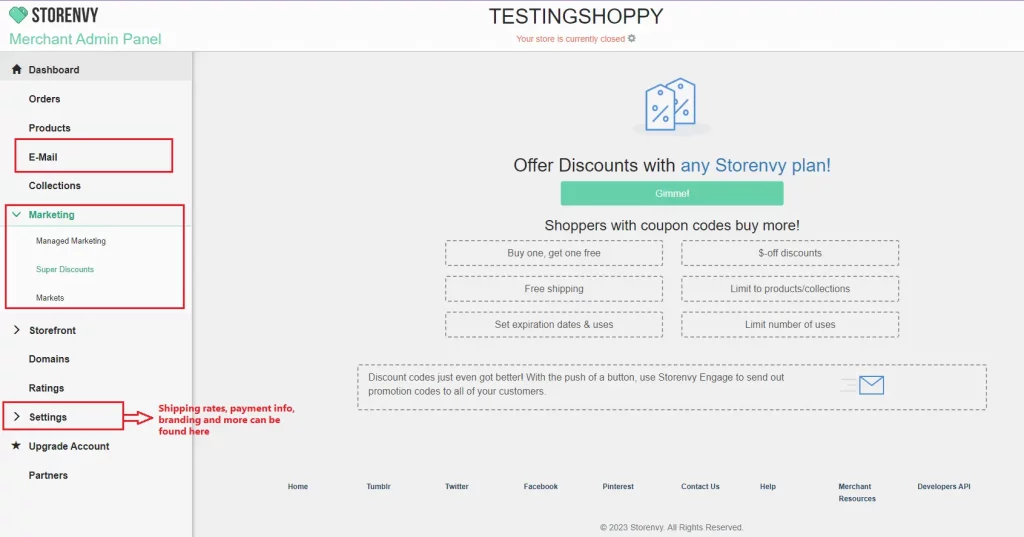 Big Cartel vs Storenvy: Payment Options
Big Cartel offers different payment options, unlike Etsy. You can choose from Stripe, PayPal, or Square to accept payments. What works in Big Cartel's favor is there is no transaction fee on any of their plans.
If you're using Stripe on Big Cartel, you can offer customers Instant Checkout, letting them pay without leaving the product page. If you want to sell in person through physical stores, the process gets a little complicated.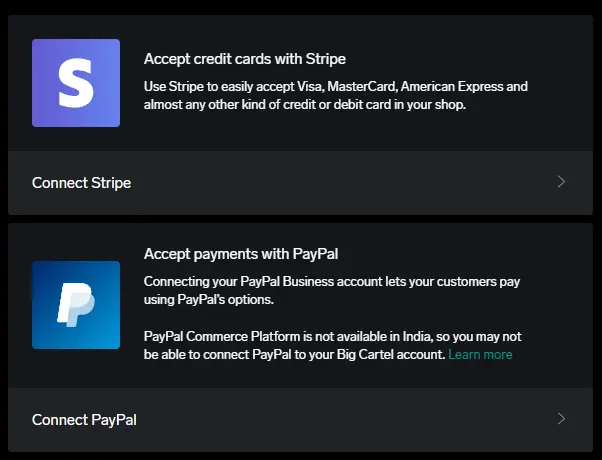 Storenvy lets sellers accept payments using Stripe, AfterPay, and PayPal. There are no charges for listing items in the store. You only pay 15% of the total sales value when you make a sale.
There's also an option of Managed marketing on Storenvy, which lets you advertise your store on external mediums. You will pay 25% charges for sales resulting from managed marketing.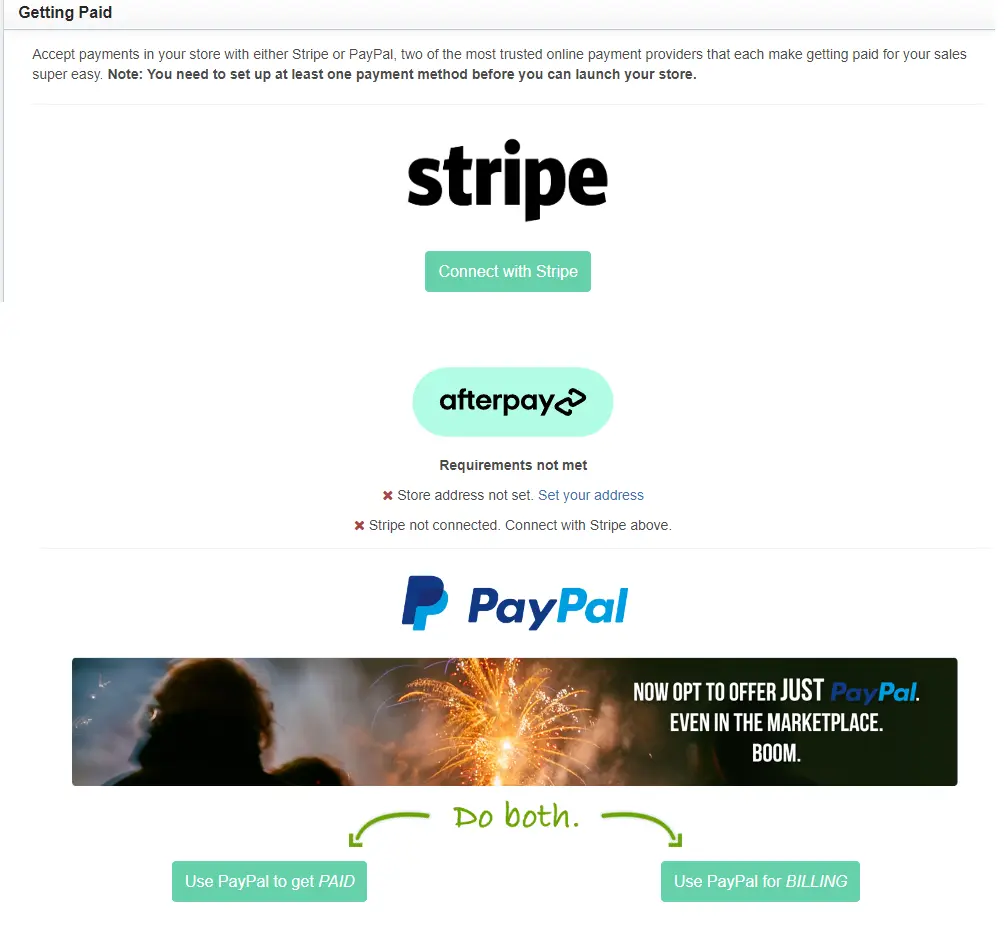 Big Cartel vs Storenvy: Marketing Tools and Features
For marketing promotions, Big Cartel has decent options.
Big Cartel is good for search engine optimization. It automatically applies all alt texts, meta titles, and descriptions for your product images and web pages. It also helps maintain clean navigation and a simple URL structure for search engines.
Email marketing isn't one of the features Big Cartel offers. You'll have to rely on third-party apps to use email marketing. Similar is the story with the blog. There isn't any inbuilt option for blogging, and external apps are the only way.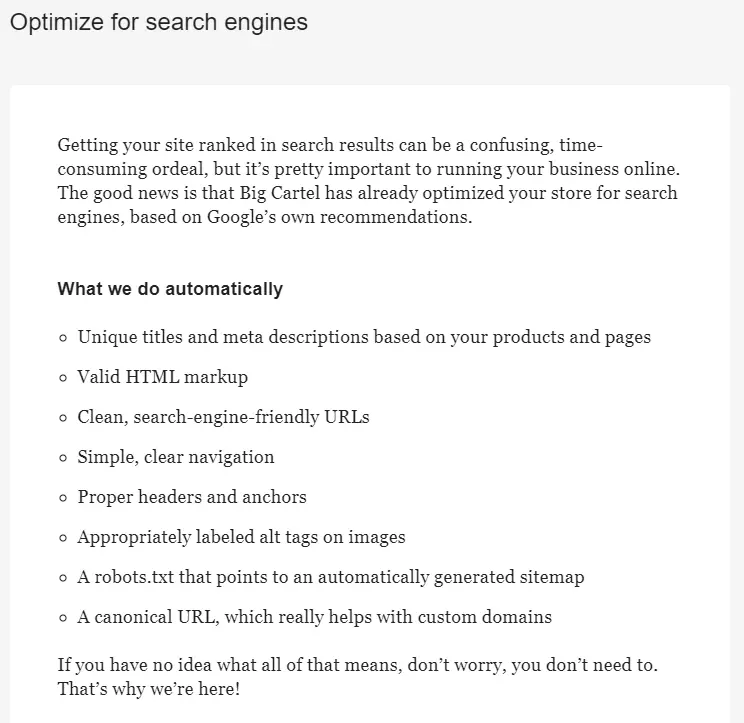 For SEO, Storenvy automatically optimizes the meta title, descriptions, and tags and also opts for a simpler URL structure. But there are some things that you can do to boost your SEO efforts, like using keywords in the product title and descriptions and using the domain name as your store or vice versa.
You can also leverage features like email marketing to create a customer base, send emails for abandoned carts, new product arrivals, successful checkout, and more. If you want to use a third-party service provider, you can do that via integration. Storenvy has a dedicated article for SEO best practices that might be helpful to you.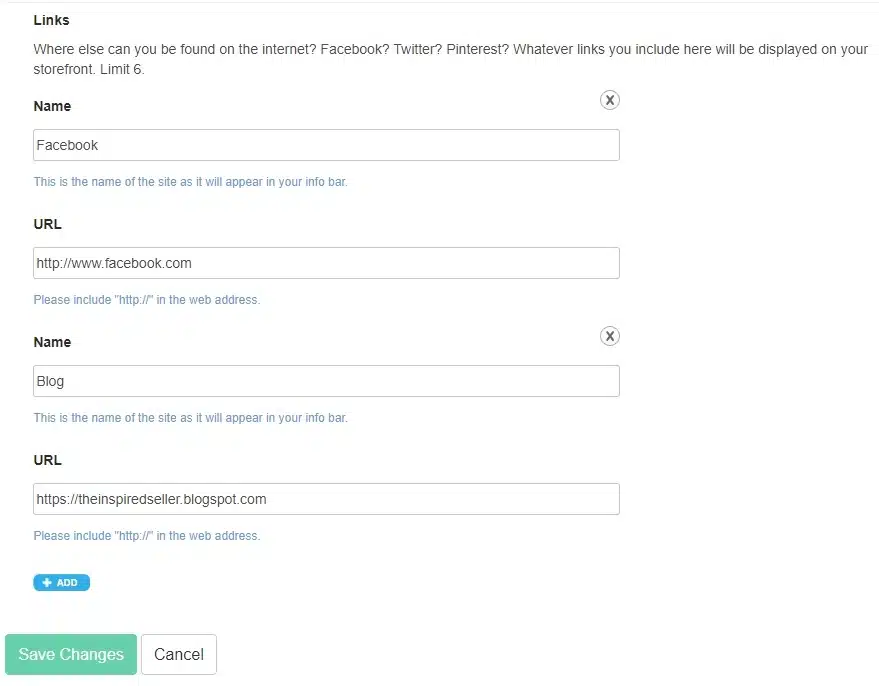 Big Cartel vs Storenvy: Pricing and Value
Big Cartel's premium plan starts from $9.99/month and ends at $19.99/month. You can access all the basic features necessary to run a store, like analytics, inventory management, shipment tracking and payment options. These plans appear cheaper than some of Big Cartel's competitors but impose many limitations. For example, you can only sell 50 and 500 products in the Diamond and Platinum plans.
There's also a free plan that lets you set up a store and sell up to 5 items. It is really great if you want to test Big Cartel to check if it is the right e-commerce platform for you. And you can use a custom domain even on the free plan.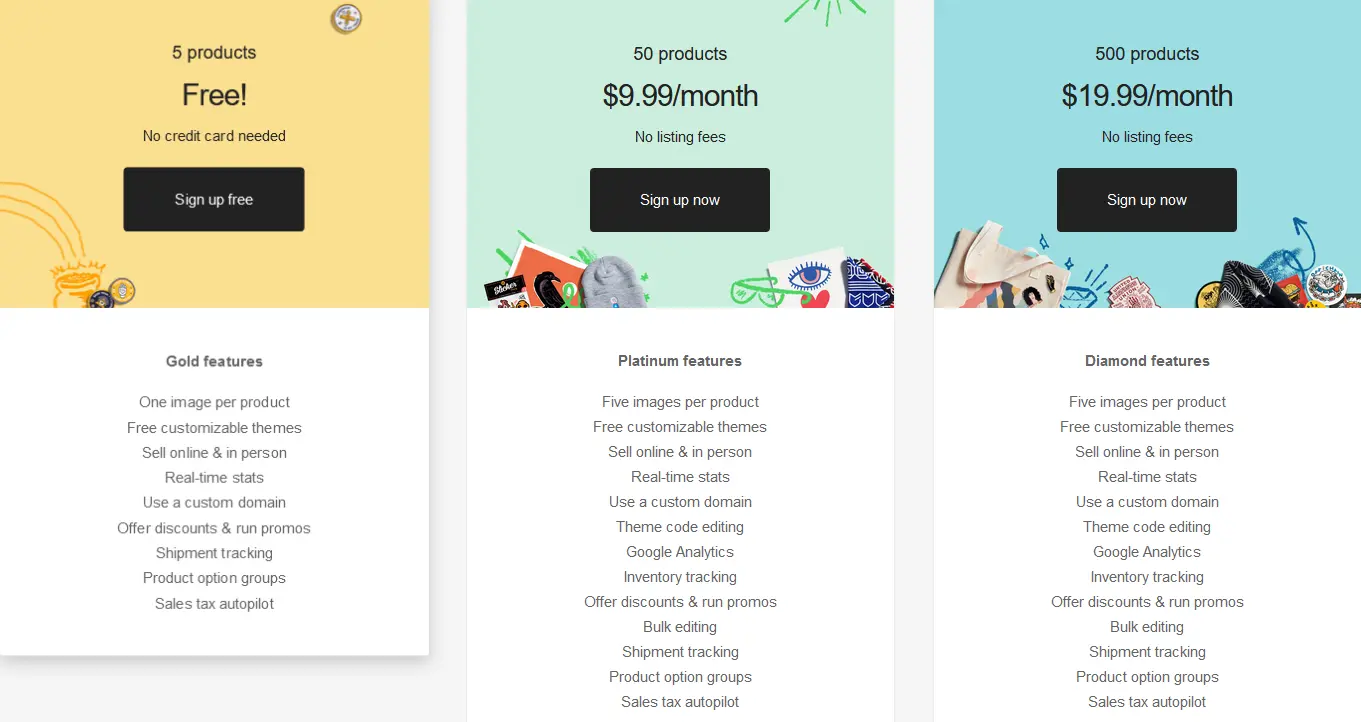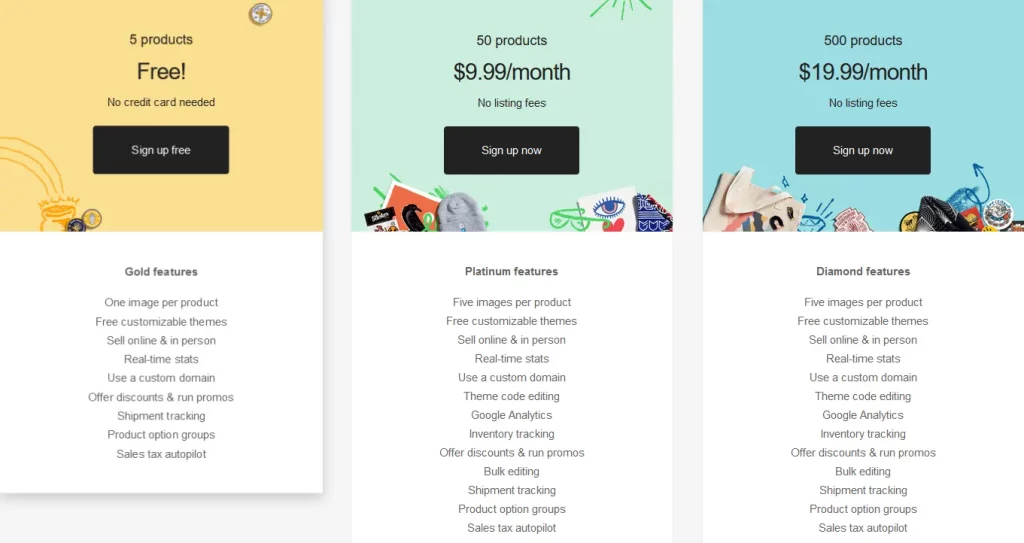 Storenvy is a good option if you're looking for a price-value e-commerce platform. The premium plans are cheaper than some competitors, and a free plan adds a cherry on top. Payment is handled via Stripe, AfterPay, and PayPal in all the plans.
The three premium pan starts from $7.99/month and offers features like 25 super discounts, no storefront ad, and listing up to 100 products. The 2nd plan costs $17.99/month and offers all the Artisan plan features, 500 products, 100 super discounts, and automated engage emails. The top-tier plan gives you all the Artisan and growth plan features with listing up to 5000 products, unlimited super discounts and custom engage emails. This plan costs $39.99/month.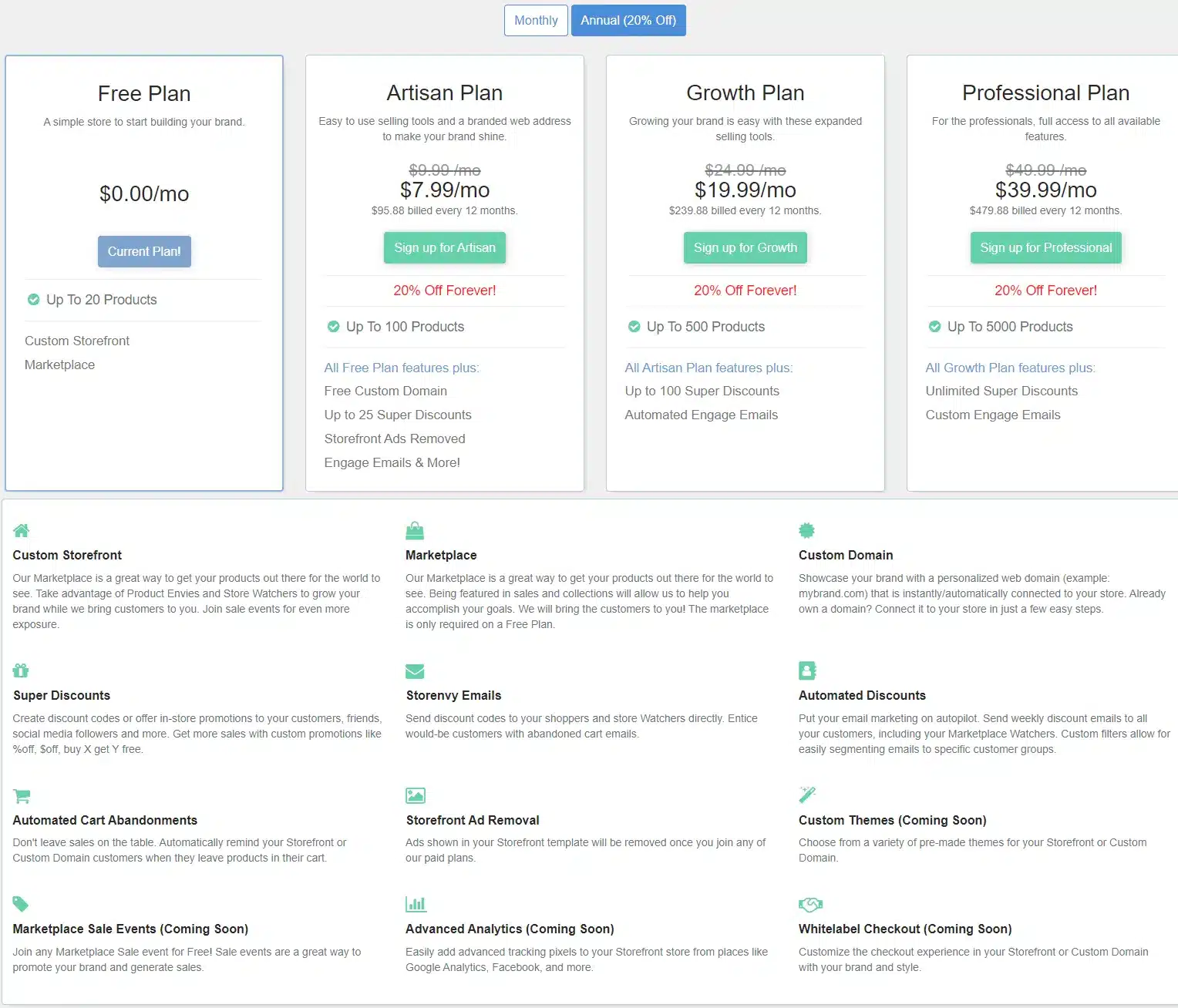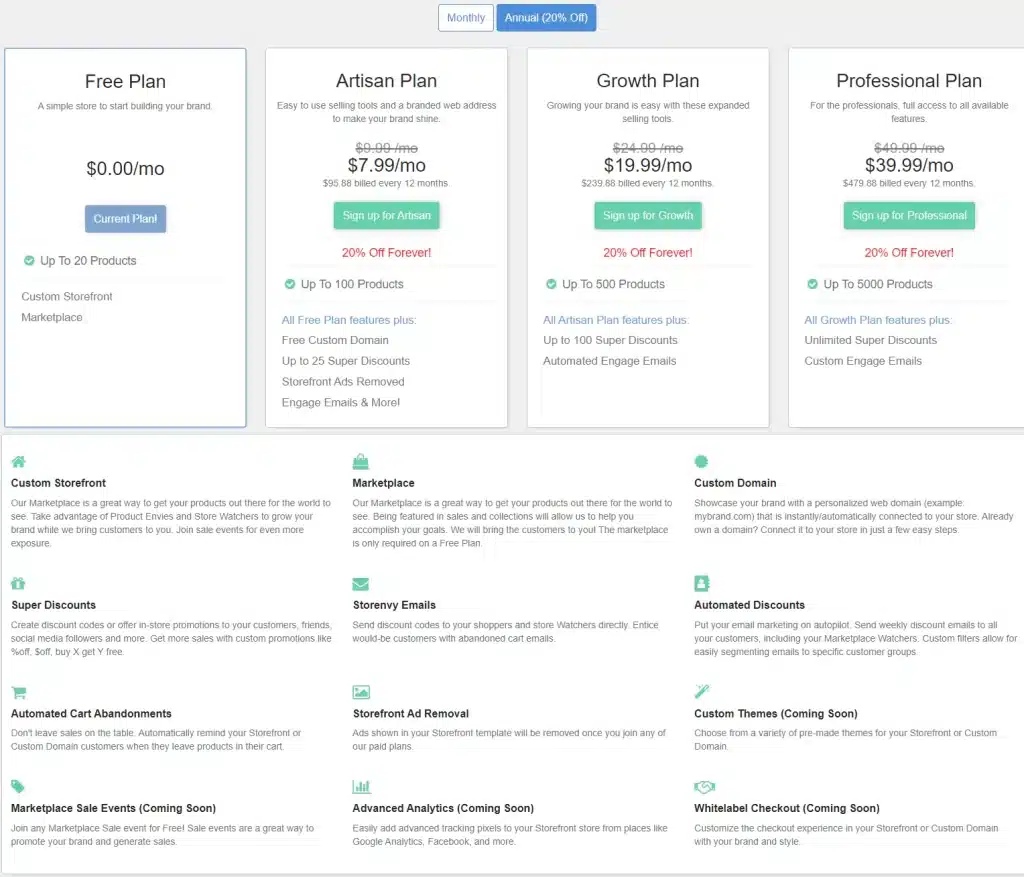 Big Cartel vs Storenvy: Customer Support
Big Cartel's customer support is below average and disappointing. You can only contact Big Cartel customer support through emails, and the staff will only respond from Monday to Friday between 9:00 AM to 6:00 PM.
There is a help or knowledge center that covers various store-related topics, but it isn't enough. A 24/7 email option alone would have made support better.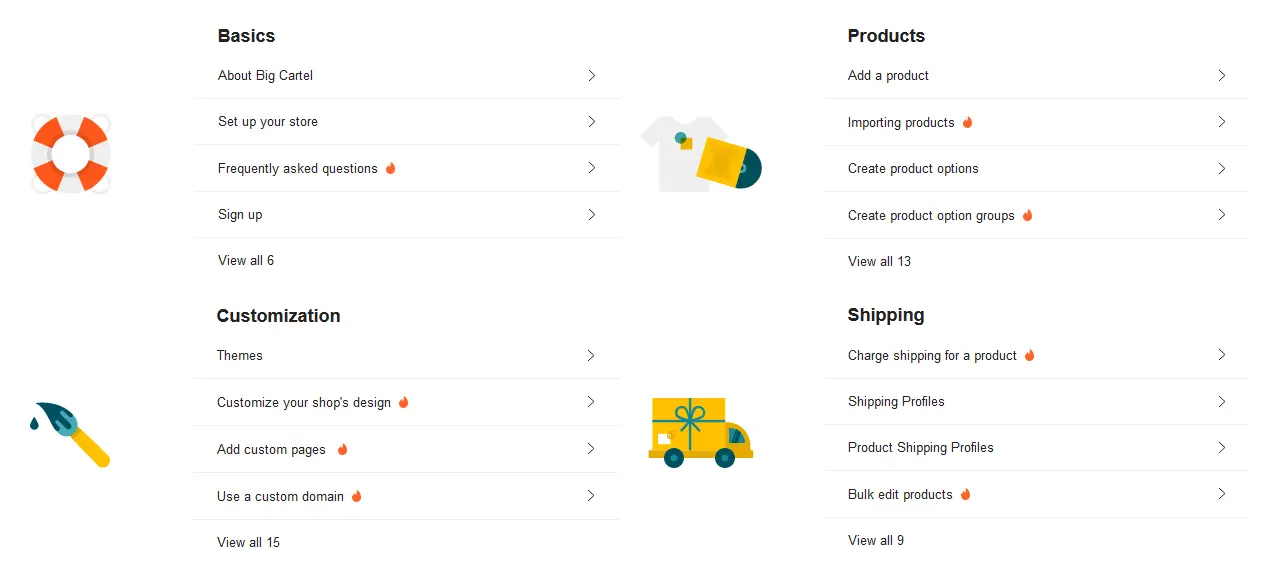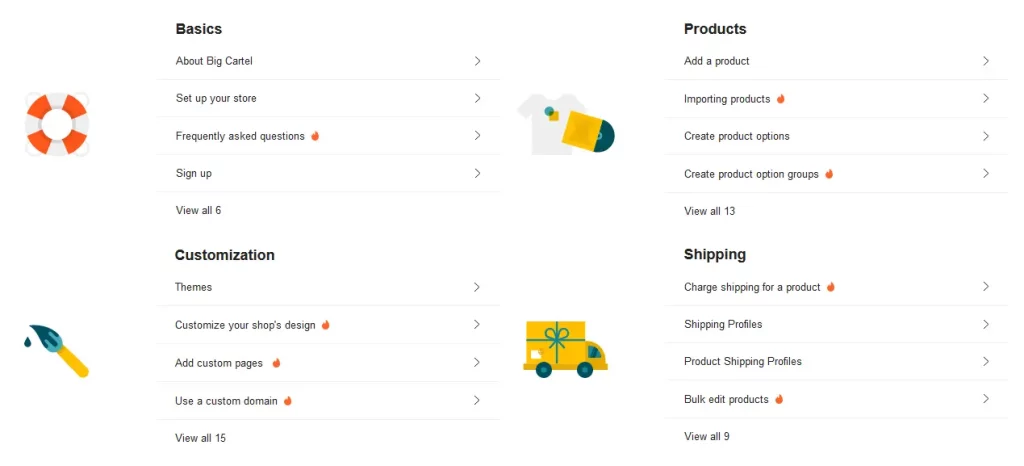 Storenvy's customer support won't blow your mind. They have a dedicated help center with many helpful articles on almost every topic. But if you can't find what you're looking for, you can contact customer support via email. It is available Monday to Friday from 9 am to 5 pm (pacific time).
There's also a contact form, but it works like an email, and you'll have to wait at least 24 business hours before you expect any response from them. The additional contact form option makes Storenvy better than Big Cartel in Customer support.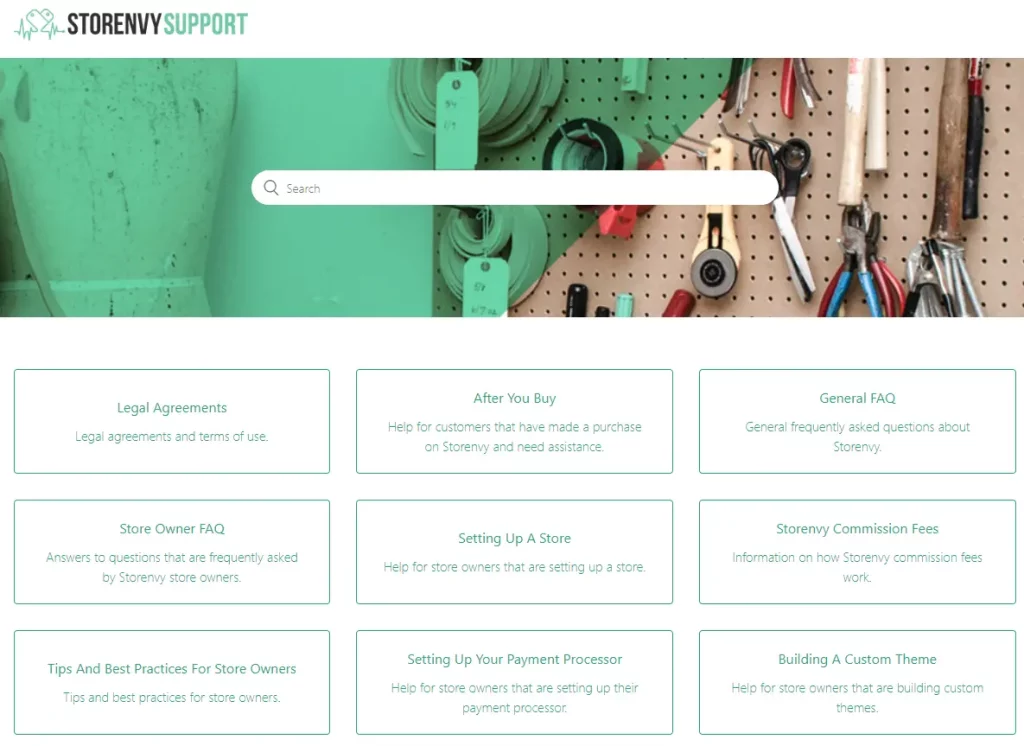 Big Cartel vs Storenvy: Which One is Best For Small Business
Big Cartel and Storenvy are two good e-commerce solutions. One is a dedicated e-commerce platform for artists and creatives, while the other is a social marketplace. Both platforms are good for individuals and small-scale sellers.
With Big Cartel, you can use your domain on the free plan and will pay no transaction cost. Storenvy lets you create a custom storefront even on the free plan. Storenvy also has better features and price to value, making it the best choice in our Big Cartel vs Storenvy comparison.
FAQs
Is Big Cartel good for selling?
If you're a hobbyist or artist wanting to sell your work or handmade items to a like-minded audience, Big Cartel is an amazing platform for you. The prices are cheap, and a free plan lets you sell up to 5 items.
How do I sell on Storenvy?
Selling on Storenvy is easy. You have to create a store by signing up and choosing a plan. Do some customizations like add a banner, products, set up payments, and start selling.